PlayGround Solo Performance Festival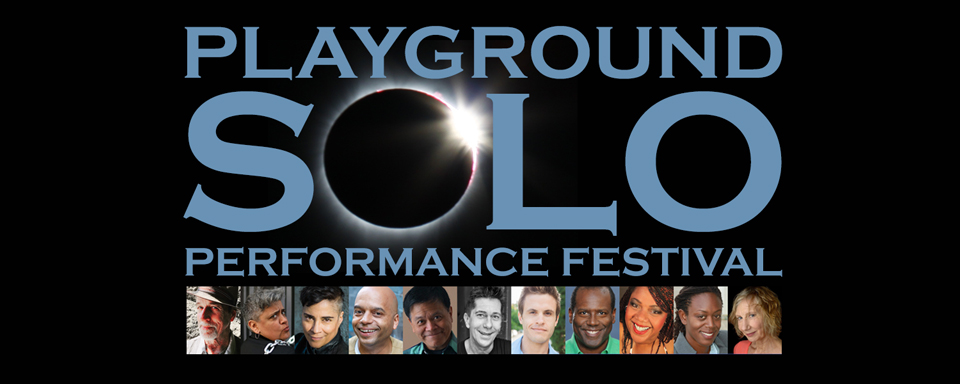 PLAYGROUND SOLO PERFORMANCE FESTIVAL
January 24-February 10, 2019
Potrero Stage
Tickets: $31-$46; All Festival Pass: $93
The lineup for the 2nd annual PlayGround Solo Performance Festival has been announced! See new works by Ron Campbell, Julie Gieseke, Malcolm Grissom, Emil Guillermo, Michael Phillis, Fred Pitts, Kathryn Seabron, Talisha Tolliver, and special guests Marga Gomez, Matthew Martin, and Nina Wise in 12 double-bill performances over 3 weeks! And on Monday, January 28, join us for a special "Open Mic Night", showcasing excerpts from new works by up-and-coming as well as established solo performers. General Admission: $31. Preferred Seating: $46. All-Festival Passes (unlimited access to all 11 artists, 12 performances and a reserved seat for Open Mic Night) are just $93.
TICKETS PURCHASE ALL-FEST PASS READ THE PRESS RELEASE
Solo Festival Artist Lineup
Ron Campbell, HOW TO FAIL
Jan 27-7PM / Feb 3-7PM / Feb 10-7PM
Being dumb for dummies in one uneasy lesson.
Ron Campbell is an actor, poet and Cirque du Soleil clown. Previous one person shows include R. Buckminster Fuller, The History and Mystery of the Universe, The Thousandth Night, A Tale of Two Cities, The Dybbuk, Shylock, Beckett's Eh Joe, and The Boneman of Benares. Despite these successes, he is an expert on failure. More at https://www.soarfeat.org/home-page.html.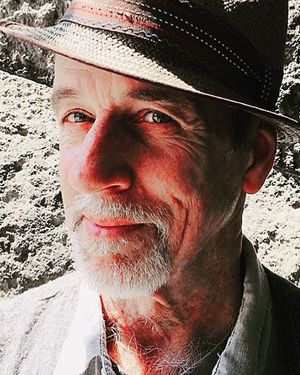 Julie Gieseke, BORDERLINE A**HOLE
Jan 25-8PM / Jan 31-8PM / Feb 9-8PM
After years of chasing unavailable women, Julie thought she found her ideal girlfriend; they just can't agree on one thing — that Julie is the problem.
Julie Gieseke was a writer that didn't write until eight years ago when a solo performance workshop changed everything. Since 2011 Julie has written and performed 16 solo shows in the US and Canada. She has gained a loyal following for her courageously authentic and hilarious true stories.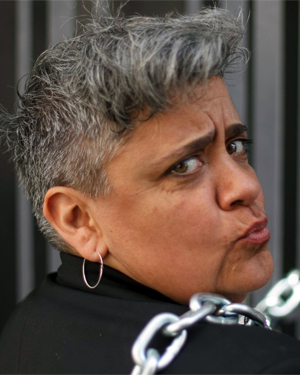 Marga Gomez, THE LATIN STANDARDS HOUR
Jan 25-8PM
"The Latin Standards Hour" is Marga Gomez's 55-minute, streamlined and supercharged version of "Latin Standards," her critically acclaimed funny and true story of perseverance and creative addiction passed down from immigrant father to lesbian daughter. As a tribute to her dad, a blustery Cuban showman, Marga defies reason and launches a hipster comedy night at "Esta Noche," a doomed Mission district Latino drag club, during the onset of San Francisco's gentrification crisis. "Critic's Pick" NY Times.
Marga Gomez is the author/performer of twelve solo plays which have been presented Off-Broadway, nationally and internationally. Gomez can be seen in season two of the Netflix series "Sense8." She is a GLAAD Award Winner and named "Best Bay Area Comedian" numerous times by the SF Weekly, Bay Area Reporter and The SF Bay Guardian. Robin Williams called her "Amazing…a lesbian Lenny Bruce." For more about Marga, visit margagomez.com.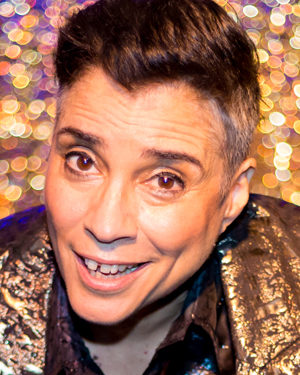 Malcolm Grissom, STOP HAVING ZOMBIE SEX
Feb 2-8PM / Feb 7-8PM
Stop Having Zombie Sex is a humorous and intimate exploration of love, intimacy, sex, and monsters. A sequel to last year's Me, My Song, and I.
Malcolm Grissom's life started in the back seat of a sports car, in front of his entire neighborhood. So, it's no surprise that he has spent most of his life onstage. Former stand-up comedian turned monologist, Grissom performs around the country in various festivals and introduces his latest venture.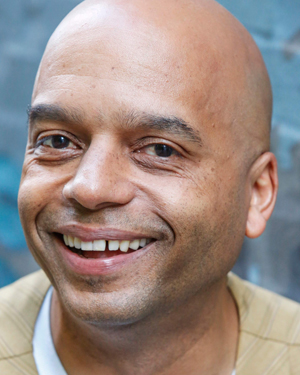 Emil Guillermo, EMIL AMOK: SEX & AFFIRMATIVE ACTION
Jan 27-7PM / Feb 1-8PM / Feb 7-8PM
Emil Amok Guillermo begins his Filipino American journey from his dad's colonization to his own encounters with race in America from the Mission, to Harvard, to NPR.   It's Spalding Gray meets Ferdinand Marcos in a story rarely told about America's first colony.
Emil Amok Guillermo is an award-winning journalist at www.amok.com, SF native, and former host of NPR's "All Things Considered." His "Amok Monologues" are adapted from a column collection that won an American Book Award. A Filipino American, he graduated from Harvard, and performs his solo plays around the country.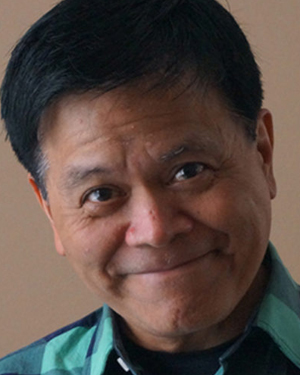 Matthew Martin, MATT ON TAP
Feb 1-8PM
Award-winning actor and drag performer Matthew Martin is "laying down the irons", scorching the floor with persuasive percussion and returning to his Tap Roots in this new work-in-progress!
Matthew Martin is an actor, singer, dancer, director, choreographer and native San Franciscan. He has been incarnating Stars of the Silver Screen, including Bette Davis and Joan Crawford (for which he recently won a TBA Award for the production of Trog!) on stage and screen. He also has demonstrated a wide theatrical range in dramatic roles as well as comedic turns, including productions at Theater Rhino, Magic Theatre and several Darcy Drollinger productions at Oasis.  Martin also plays Blanche in The Golden Girls at the Victoria Theatre.  Matthew's first love has always been tap dancing and is delighted to be bringing a show all about the art form to PlayGround.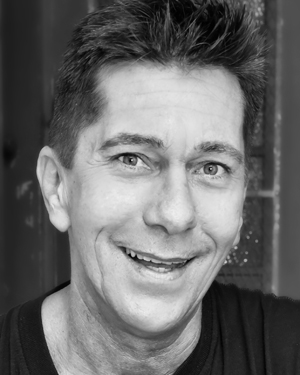 Michael Phillis, PATTY FROM HR WOULD LIKE A WORD
Jan 24-8PM / Feb 2-8PM / Feb 8-8PM
No, you're not fired… but it may be even worse. Patty is giving a company-wide presentation and attendance is MANDATORY. But when things go spectacularly wrong, everyone's least favorite HR manager goes outrageously off-script and inadvertently destroys every human resource in her path. This new solo comedy by award-winning writer/performer Michael Phillis (D*Face, Dolls) is a hilarious and poignant parody of corporate culture and political correctness that skewers the San Francisco elite and disrupts the disruption generation.
Michael Phillis is an award-winning Bay Area writer, director, performer, educator, and filmmaker. He began his career as a solo performer, producing and performing his solo plays Finding Mrs. Miller (2004), D*Face (2006), and Dolls (2008) in San Francisco, New York, LA, and schools and universities around the country. As a playwright his works include Wish We Were Here (2010), The Bride of Death (2012), Wunderworld (2013), It's Christmas, Carole! (2013) and numerous short plays for adults and children. He is the co-creator and director of Baloney, San Francisco's popular gay all-male revue, and an actor in many theater, film, television, and drag projects. Michael's film directorial debut, Mini Supreme (2015), was an Official Selection for Frameline, Outfest, Palm Springs ShortFest, and over a dozen film festivals worldwide. He recently completed his first feature film, The Bride of Death.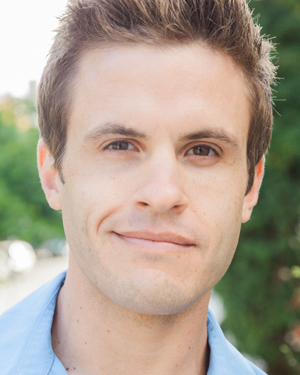 Fred Pitts, THE CALIFORNIA MISSIONS AND RACE TOUR
Jan 24-8PM / Feb 3-7PM
Summer 2012. Fred is standing in the middle of a California Mission church. He is with a docent and 3 other visitors. One visitor is an expert on the Catholic Church. One is an expert on Native American history. The third is an expert on…everything else. All four stare at Fred. Is his fly open? Hair mussed? They have one thing in common. They are all experts on which famous black person Fred resembles.
Fred Pitts is a San Francisco-based actor. He is a company member of African-American Shakespeare and Custom Made Theatre companies. This is his first attempt at a writing and performing a solo piece. He was an Emergency Medicine doctor for 18 years. He's now in recovery from that job.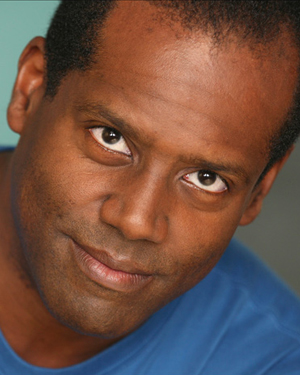 Kathryn Seabron, ANGRY BLACK WOMAN
Jan 26-8PM / Feb 8-8PM
"They" say we are living in a "post-racial" society where "all lives matter".  However, Black women are fighting for their humanity. They are demanding to be seen, heard, valued and respected.  Activist and raconteur Kathryn Seabron has a tale to tell. She is the quintessential "Angry Black Woman". In this one-woman show, she chronicles misogynoir, the patent hatred of Black women, that has made her exasperated to shed light on the racism and sexism that infects her daily life. She is here to educate and preach.
Kathryn Seabron is a producer, performer, MC, teacher, activist, and proud womanist. Seabron has been performing under the burlesque name Juicy D. Light for 20 yrs. She led the internationally known troupe Rubenesque Burlesque for 10 years. As producer and MC she does both for First Friday Follies in Oakland, MCs Debauchery in Berkeley and Bad Influences Burlesque in San Jose. Seabron is delighted to be able to tell her story.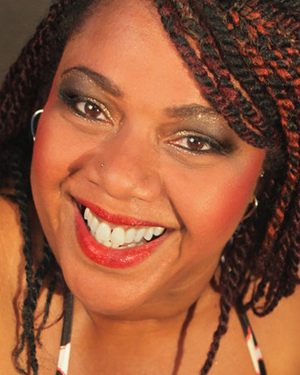 Talisha Tolliver, SIR, I'M SORRY, MA'AM!
Jan 26-8PM / Jan 31-8PM / Feb 10-7PM
Stories of a tall, outspoken, educated, Black man…I mean woman!
Talisha Tolliver is the charismatic, witty math teacher people wish they had in school. The actor, writer, comedian, flashmob dancer, and creator of MAFF (Math Activities For Fun) is known for eccentric characters and using humor to create friends out of strangers.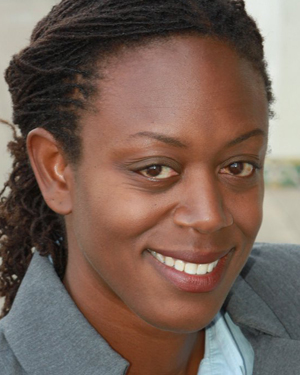 Nina Wise, CURRENT
Feb 9-8PM
Nina Wise will create an evening-length improvisation based on the events of the past 24 hours.
Nina Wise, performance artist and writer, is known for her provocative and original performance works which have been produced in the United States, Europe and Asia. Her work has received seven Bay Area Critics' Circle Awards, and three NEA fellowships. She has authored numerous stories and articles, which have appeared in journals and anthologies, and a book, A Big New Free Happy Unusual Life. Nina is the founder of Motion Theater® and in addition to teaching performance art, teaches Buddhist practice at Spirit Rock.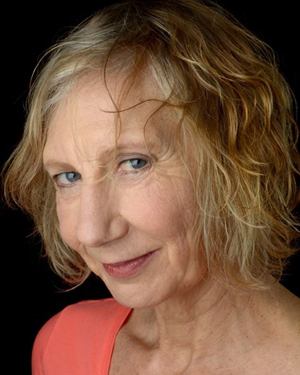 Solo Festival Performance Schedule 
Thursday, January 24, 2019, 8pm
Fred Pitts, THE CALIFORNIA MISSIONS & RACE TOUR
Michael Phillis, PATTY FROM HR WOULD LIKE A WORD
Friday, January 25, 2019, 8pm
Julie Gieseke, BORDERLINE A**HOLE
Marga Gomez, THE LATIN STANDARDS HOUR
Saturday, January 26, 2019, 8pm
Kathryn Seabron, ANGRY BLACK WOMAN
Talisha Tolliver, SIR, I'M SORRY, MA'AM!
Sunday, January 27, 2019, 7pm
Emil Guillermo, EMIL AMOK: SEX & AFFIRMATIVE ACTION
Ron Campbell, HOW TO FAIL
Monday, January 28, 2019, 8pm
Open Mic Night! 
Thursday, January 31, 2019, 8pm
Julie Gieseke, BORDERLINE A**HOLE
Talisha Tolliver, SIR, I'M SORRY, MA'AM! 
Friday, February 1, 2019, 8pm
Emil Guillermo, EMIL AMOK: SEX & AFFIRMATIVE ACTION
Matthew Martin, MATT ON TAP (work-in-progress)
Saturday, February 2, 2019, 8pm
Malcolm Grissom, STOP HAVING ZOMBIE SEX
Michael Phillis, PATTY FROM HR WOULD LIKE A WORD
Sunday, February 3, 2019, 7pm
Fred Pitts, THE CALIFORNIA MISSIONS & RACE TOUR
Ron Campbell, HOW TO FAIL
Thursday, February 7, 2019, 8pm
Malcolm Grissom, STOP HAVING ZOMBIE SEX
Emil Guillermo, EMIL AMOK: SEX & AFFIRMATIVE ACTION 
Friday, February 8, 2019, 8pm
Kathryn Seabron, ANGRY BLACK WOMAN
Michael Phillis, PATTY FROM HR WOULD LIKE A WORD 
Saturday, February 9, 2019, 8pm
Julie Gieseke, BORDERLINE A**HOLE
Nina Wise, CURRENT 
Sunday, February 10, 2019, 7pm
Talisha Tolliver, SIR, I'M SORRY, MA'AM!
Ron Campbell, HOW TO FAIL