PlayGround Solo Performance Festival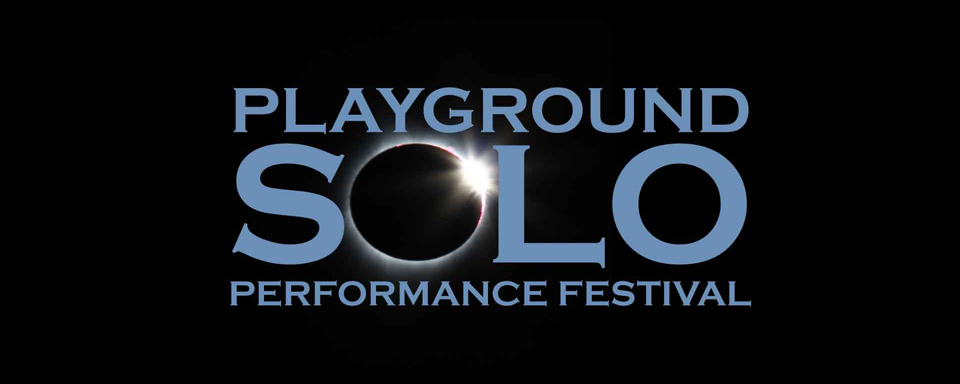 PLAYGROUND SOLO PERFORMANCE FESTIVAL
January 11-28, 2018
Potrero Stage
Join us in January for an all-new "pop-up" festival, featuring the best in Bay Area solo performance, including new works by Lisa Evans, Malcolm Grissom, Marjorie Hazeltine, Michael Phillis, Katie Rubin, Thomas Robert Simpson, Nina Wise, and Dan Wolf! Tickets are $21-$36 and All-Festival Passes start at just $88 (Pick-4 Passes are $68). For the complete festival schedule, click here.
To get an All-Festival Pass, select tickets for all eight distinct programs and enter code PGSPF8 before completing checkout. To get a Pick-4 Pass, select at least four of the eight programs and enter code PGSPF4 before completing checkout.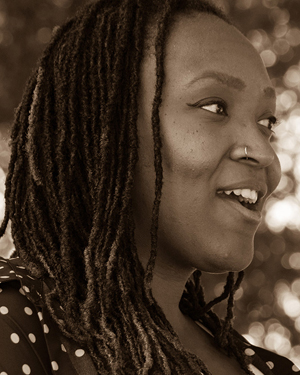 Lisa Evans
YOU REALLY SHOULD SIT LIKE A LADY (OR HOW I GOT TO FEMME)
Jan 12-7PM / Jan 13-6PM / Jan 21-3PM / Jan 27-2PM
What do martial arts, early 90s R&B divas, crotchety elders and sailor moon have to do with gender? A whole damn lot! Join Lisa Evans of Peacock Rebellion for an exploration of the hilarious, perplexing and sometimes infuriating contradictions in the process of gender identity formation in their first-ever full length, solo show, incorporating comedy, spoken word and live generated music. Running time: 60 min.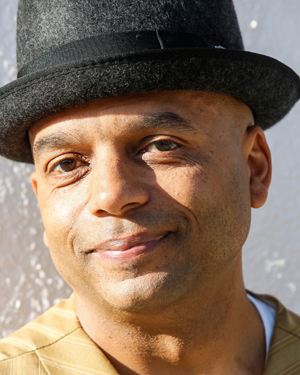 Malcolm Grissom
ME, MY SONG AND I
Jan 13-8PM / Jan 18-7PM / Jan 20-2PM / Jan 26-8:30PM / Jan 28-5PM
"You don't sound black.  Darth Vader sounds black.  You sound like a gay Muppet." That's an example of a stereotype comic storyteller Malcolm Grissom has faced.  "To me, being black means you're either an angry radical, a Baptist preacher or Urkle. Me, My Song and I is a true story of navigating the ups and downs and twists and turns of life after his happy childhood is turned upside down by a debilitating disease. This story is about how Malcolm overcame his illness and, even more, how he found beauty and success despite life's many adversities. This dramady is a mixture of stand-up comedy, spoken word storytelling. Running time: 60 min.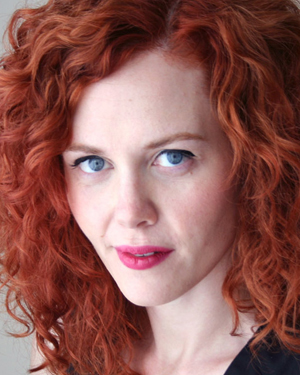 Marjorie Hazeltine
THE NOTORIOUS B.U.G.
Jan 11-7PM / Jan 18-8:30PM / Jan 20-8PM / Jan 21-1PM / Jan 28-1PM
In 2016 a praying mantis was named after Supreme Court Justice Ruth Bader Ginsburg. This mantis was big news, even making The Washington Post because she was discovered in a very particular way. Scientists typically classify mantids using the males of a given species. However, doctoral student Sydney Brannoch, who happens to be a young woman, decided to investigate several female specimens and thus discovered Ilomantis ginsburgae, a whole new species that had been misidentified for decades. News organizations interviewed Brannoch about the role of women in science and the use of female specimens in scientific taxonomy, but now, the mantis herself is speaking out, telling her story in this one-woman show. She traces how her life has changed since being discovered and named after the notorious R.B.G. Up until now, gender and womanhood have been foreign concepts to the mantis, but now she must reconcile her new gendered identity, her relationship to one of the most famous advocates for gender equality, and her pesky, ever-present desire to devour her mates. Running time: 50 min.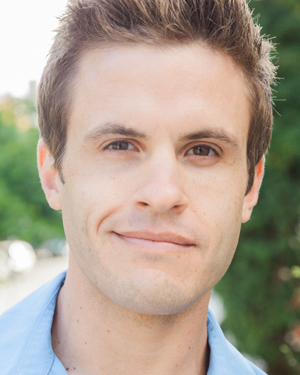 Michael Phillis
DOLLS
Jan 13-2PM / Jan 14-5PM / Jan 20-6PM / Jan 25-8:30PM / Jan 28-7PM
Dolls is the story of a man's life as seen through the eyes of the dolls he has collected from adolescence to old age. It is the Day-After-Christmas (also known as Orientation Day for toys) and a group of freshly-unboxed dolls (the audience) awakens in their new home – the colorful and unpredictable world of the United Shelves of Frank's Collection. During their Orientation Day tour, the new arrivals meet a diverse array of doll characters that include an unstable porcelain Southern belle, an openly gay action figure, an embittered Barbie knock-off, and a reclusive wedding cake figurine. As the story of Frank's life unfolds, Phillis uses monologue, movement, music, and a few action figures to create and embody a unique and utterly original doll society full of unforgettable characters.  A humorous and thought-provoking allegory, Dolls uses a toy story to explore the very real, very human themes of political strife, racism, classism, homophobia, and self-acceptance. The Bay Area Reporter called the World Premiere production of Dolls "a magical solo show … that pretty much encompasses the entire human experience … in just 70 minutes, and without a single human character ever uttering a word." Time Out New York gave Dolls 4 stars, calling it, "amusing, imaginative, and perfectly suited to its intimate Fringe stage." Running time: 75 min.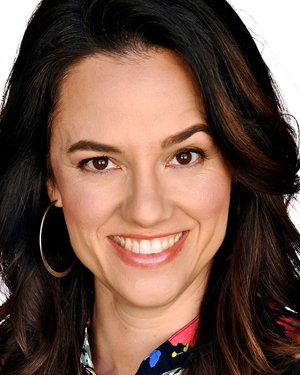 Katie Rubin
WHY I DIED, A COMEDY!
Jan 12-8:30PM / Jan 13-4PM / Jan 19-7PM / Jan 21-7PM / Jan 27-8PM
When the pressure of being human becomes too much, we should never forget that spiritual suicide is always an option.  If it's true that our attachment to worldly concerns and ambitions is the cause of our suffering, then dissolving those ambitions into the Light of All That Is should bring complete and perfect peace to our hearts, right?  Maybe… Why I Died explores the questions and challenges raised by the complex and often soul-sucking aspects of being a person among other people, while also being a formless spirtiual essecne attempting to evolve in 3-dimensional reality. WID tells the story of Katie Rubin's attempt to navigate a deep spiritual awakening in the face of a tight writing dealine.  Along the way, she deals with and plays the roles of her hilariously pushy producer, a codependent mugger, a loose and vapid pop star, an infomercial saleswoman, a New Age Guress, A Sufi "Perfected Master," a clueless boyfriend and a bevy of false prophets.  Through the voices of 10 comedic characters, Rubin chronicles her attempt to create and evolve simultaneously.  Will her spiritual and creative efforts merge? Or will she have to give up one for the other? Running time: 75 min.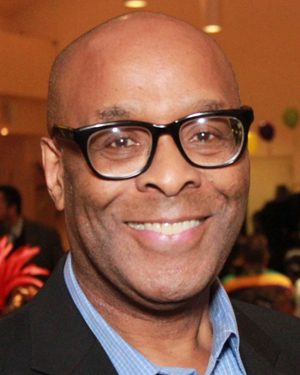 Thomas Robert Simpson
COURAGE UNDER FIRE: THE STORY OF ELROY
Jan 14-7PM / Jan 20-4PM / Jan 25-7PM
Courage Under Fire is a personal story about Thomas Robert Simpson's father. The story explores how he transcended Jim Crow's insanity to commit a personal act that was revolutionary.  To tell the story, Thomas traces four generations of his family to understand the evolution of this act and its significance in the life of Elroy.  Courage Under Fire is a multi-media theatre work that uses text, video and projections to help tell the story. Running time: 50 min.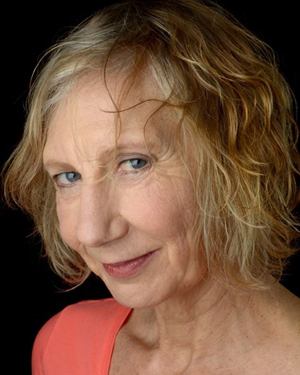 Nina Wise
WHAT JUST HAPPENED?
Jan 14-3PM / Jan 26-7PM / Jan 27-6PM
Nina Wise's What Just Happened? is an improvisational performance based on personal and political events which have transpired over the previous twenty-four hours. Wise tell stories using her physicality as well as language and sound.  Her autobiographical performances, known for their warmth and compassion, weave irony, physicality and insight into complex, spontaneous narratives. Her work, which has been compared to a cross between Lily Tomlin, the Dalai Lama and Jules Feiffer, is at once full of humor and poignancy. Audiences repeatedly report that they have never seen anything quite like Wise before and that they are at one instant laughing so hard they are falling off their seats and the next moment moved to tears. Running time: 60 min.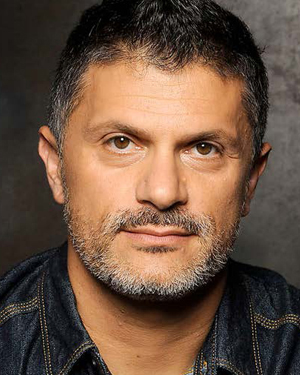 Dan Wolf
END OF THE SILENCE
Jan 11-8:30PM / Jan 14-1PM / Jan 19-8:30PM / Jan 21-5PM / Jan 27-4PM
As Daniel says in the play, "This is a podcast about the untimely death of an artist from Hamburg, Germany and the questions I never asked him. This is a podcast about healing the wounds of history through the relationship of two people who speak different languages but fight for a way to understand each other. But this is also a podcast about death, and so it's not meant to go on forever. Just a few episodes." End of the Silence is solo play about a podcaster making a podcast. Using field recordings, voice actors, music, movement, spoken word and rap, the performance will follow a series of "takes" as Daniel creates his podcast series. It plays out like a live podcast as Daniel is capturing the story in real time using fragments of the past while at the same time moving through the grief of a lost friend. Running time: 40 min.
PlayGround Solo Performance Festival
Performance Schedule
Thursday, January 11, 2018
7PM – The Notorious B.U.G. / Marjorie Hazeltine
8:30PM – End of the Silence / Dan Wolf
Friday, January 12, 2018
7PM – You Really Should Sit Like A Lady (or how I got to Femme) / Lisa Evans
8:30PM – Why I Died, a Comedy! / Katie Rubin
Saturday, January 13, 2018
2PM – Dolls / Michael Phillis
4PM – Why I Died, a Comedy! / Katie Rubin
6PM – You Really Should Sit Like A Lady (or how I got to Femme) / Lisa Evans
8PM – Me, My Song and I / Malcolm Grissom
Sunday, January 14, 2018
1PM – End of the Silence / Dan Wolf
3PM – What Just Happened? / Nina Wise
5PM – Dolls / Michael Phillis
7PM – Courage Under Fire: The Story of Elroy / Thomas Robert Simpson
Thursday, January 18, 2018
7PM – Me, My Song and I / Malcolm Grissom
8:30PM – The Notorious B.U.G. / Marjorie Hazeltine
Friday, January 19, 2018
7PM – Why I Died, a Comedy! / Katie Rubin
8:30PM – End of the Silence / Dan Wolf
Saturday, January 20, 2018
2PM – Me, My Song and I / Malcolm Grissom
4PM – Courage Under Fire: The Story of Elroy / Thomas Robert Simpson
6PM – Dolls / Michael Phillis
8PM – The Notorious B.U.G. / Marjorie Hazeltine
Sunday, January 21, 2018
1PM – The Notorious B.U.G. / Marjorie Hazeltine
3PM – You Really Should Sit Like A Lady (or how I got to Femme) / Lisa Evans
5PM – End of Silence / Dan Wolf
7PM – Why I Died, a Comedy! / Katie Rubin
Thursday, January 25, 2018
7PM – Courage Under Fire: The Story of Elroy / Thomas Robert Simpson
8:30PM – Dolls / Michael Phillis
Friday, January 26, 2018
7PM – What Just Happened? / Nina Wise
8:30PM – Me, My Song and I / Malcolm Grissom
Saturday, January 27, 2018
2PM – You Really Should Sit Like A Lady (or how I got to Femme) / Lisa Evans
4PM – End of the Silence / Dan Wolf
6PM – What Just Happened? / Nina Wise
8PM – Why I Died, a Comedy! / Katie Rubin
Sunday, January 28, 2018
1PM – The Notorious B.U.G. / Marjorie Hazeltine
5PM – Me, My Song and I / Malcolm Grissom
7PM – Dolls / Michael Phillis