PlayGround Solo Performance Festival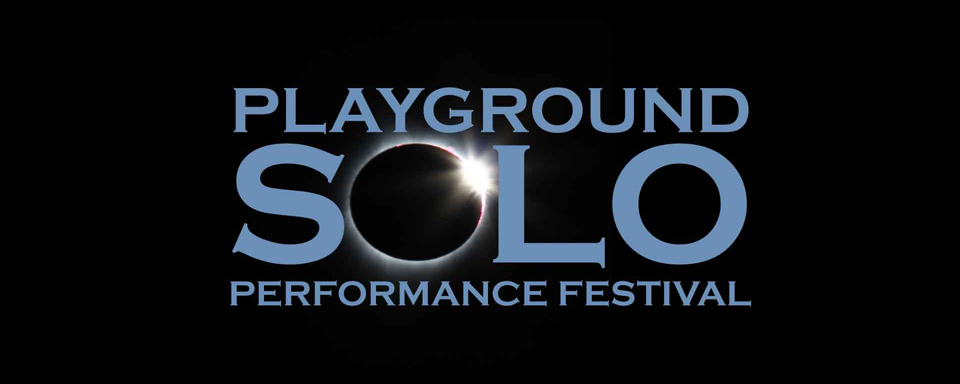 PLAYGROUND SOLO PERFORMANCE FESTIVAL
January 24-February 10, 2019
Potrero Stage
REQUEST FOR PROPOSALS
PlayGround invites submission of proposals by Bay Area-based artists for participation in the second annual PlayGround Solo Performance Festival, to take place at Potrero Stage, January 24-February 10, 2019. PlayGround is interested in diverse voices and approaches, including storytelling, clowning, music, dance, multimedia, comedy, etc. Running time for proposed pieces can be up to 75 minutes without intermission. Set, prop and furniture pieces must be easily set up and struck as each performer will have up to 30 minutes to set up before the house is opened and up to 30 minutes to clear following the end of the performance.
PlayGround will select 5-10 performers to each receive 3 public performances at Potrero Stage within the festival period (January 24-February 10, 2019). Performers will each receive 3 hours of technical rehearsal the week of January 21. PlayGround will provide the venue, front-of-house and technical staff, marketing, publicity, and box office services. Performers will retain 50% of gross box office receipts for each performance (less an administrative fee of $100 per performance).
Proposals, due by 11:59pm on Sunday, September 30, must be submitted via Google Form, and will include:
– name and contact info;
– union status (Equity performers will be required to confirm use of self-producing waiver before acceptance);
– brief bio;
– synopsis of the performance piece;
– production history (including development and any development partners);
– online work samples (URL link for up to two (2) samples totaling no more than 4 minutes);
– technical requirements (lighting, sound, projections, etc.);
– detailed availability within the period January 21-27, 2019 (tech period) and January 24-February 10 (performance period, Thu-Sun only).
Selections will be announced by October 31.