PlayGround & Actors' Equity Association Sign New Agreements!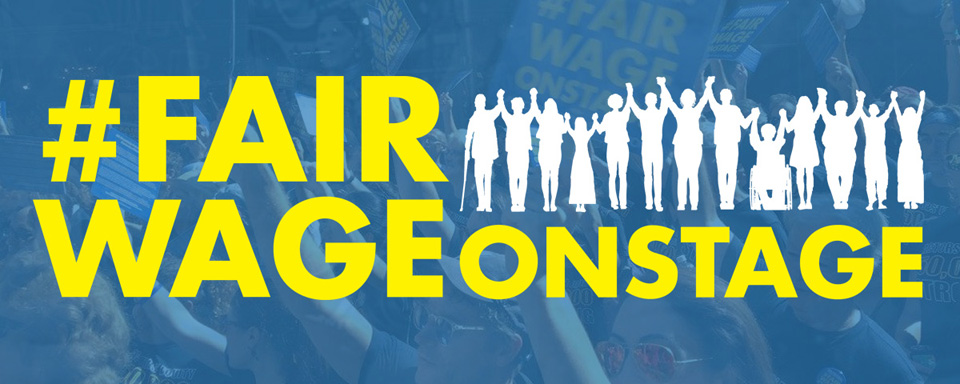 As PlayGround prepares for its 25th season, there's much to celebrate, including a recently-announced new two-year agreement with Actors' Equity Association for the Monday series and a season agreement that will ensure salaried positions for union members in every PlayGround production starting with the 2018 PlayGround Festival. At the core of these new agreements is PlayGround's commitment to providing a fair wage to all participating actors, union and non-union alike. PlayGround Board Chair Regina Guggenheim added, "This is a huge endeavor for an organization of PlayGround's size but one that we must take up, given the increasingly high cost of living in the Bay Area. We're proud to join this growing national movement and are committed to raising the additional funds necessary to ensure all artists receive a fair wage."
As the Bay Area's leading playwright incubator, PlayGround has been dedicated to providing new and emerging playwrights with the tools and resources they need to succeed for over two decades. Given that a play isn't fully realized until it's performed, one of the most essential of these has been the actors PlayGround engages each year – nearly 200 in 2017 alone – to participate in the range of PlayGround's incubator programs, from the Monday Night PlayGround staged reading series to Best of PlayGround and PlayGround productions. For much of PlayGround's 24 years, the company has operated under a variety of agreements with Actors' Equity Association, the union of professional actors and stage managers, allowing PlayGround to support these programs with some of the Bay Area's most talented performers, regularly seen on leading Bay Area stages, including A.C.T., Berkeley Rep, Cal Shakes, Magic Theatre, and more.
That was suddenly disrupted two years ago when PlayGround's Monday Night PlayGround contract lapsed and the parties were unable to reach agreement on a new proposal. "It was heartbreaking," PlayGround Artistic Director Jim Kleinmann commented. "Actors who had been performing in the Monday series for years were suddenly unable to participate, including many longtime PlayGround Company members." While conversations between PlayGround and the union continued and many other programs still utilized union performers (including "Best of PlayGround" and PlayGround's inaugural production at Potrero Stage, "The Potrero Nuevo Project"), the lack of an agreement for Monday Night PlayGround was a definite loss for PlayGround and the Bay Area acting community.
PlayGround's new Monday Night PlayGround agreement, effective September 1, 2018 and running through August 31, 2020, provides increases of 62% in actor compensation in the first year, as well as payments for pension and supplemental workers compensation. Festival contracts, including those for Best of PlayGround 22 and the premieres of Julianne Jigour's Bright Shining Sea and William Bivins' Scapegoat, will increase to $280 per week or 8% above 2017 levels, tied to recent increases in San Francisco minimum wage to $14 per hour (Federal minimum wage is currently $7.25 per hour). PlayGround is one of only a handful of Bay Area theatre companies of similar size with union agreements for all of its programming and productions.
In support of PlayGround's new agreements and commitment to providing a #FairWage, this year's PlayGround Benefit & Awards Night is dedicated to the performers who make PlayGround's programs possible with all proceeds supporting increased actor compensation. The Gala will take place on Monday, April 9, at Potrero Stage, and will feature leading Bay Area actors performing short works by PlayGround alumni. For more information, visit http://playground-sf.org/benefit.