Monday Night PlayGround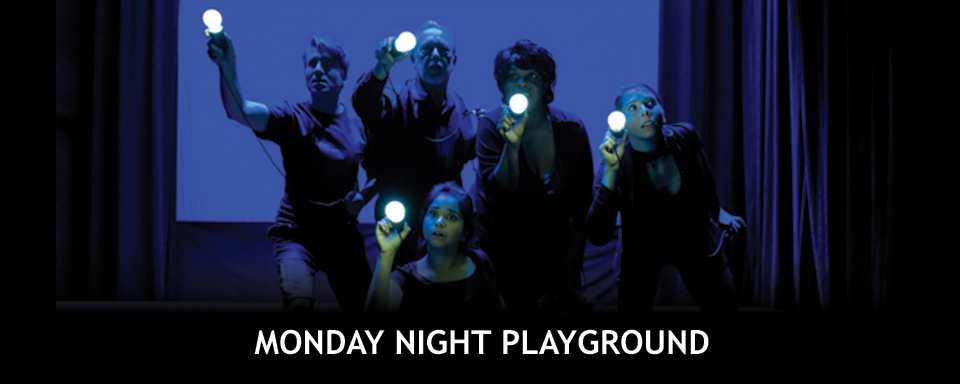 Each month, from October through March, PlayGround announces a topic to a pre-selected writers pool of Bay Area emerging professional playwrights, inviting submissions of original ten-page plays. The top short plays are selected and presented as staged readings before a live audience on the third Monday of the month at Berkeley Repertory Theatre, featuring some of the Bay Area's best directors and actors. Pre-show discussions each month provide additional insight into the writers' process, the state of Bay Area theatre, and other aspects emerging out of the monthly topics.
---
Monday Night PlayGround
PLANET EARTH ARTS NEW PLAY FESTIVAL
January 15, 2018 / 8PM
Berkeley Repertory Theatre
2025 Addison Street, Berkeley
Topic: PROBABLE FUTURE OR POSSIBLE FUTURE
Snow-Ga-D'oh by Lynn Aylward, directed by Jim Kleinmannn
Anything Helps by Karen T. Hartline, directed by Britney Frazier
Sh*t Farming for Fun and Profit by Alanna McFall, directed by Katja Rivera
Edith's Edibles by Cheryl Ossola, directed by Rebecca Capper
Apple Tree by Nic. A. Sommerfeld, directed by Soren Oliver
At the Crossroads by Aimee Suzara, directed by Jeffrey Lo
Additional Dates:
February 19, 2018
March 19, 2018
---
Archives:
Click on a Season below to see a complete list of presented plays, playwrights and winners of our People's Choice Awards.
Season 2: 1995-96
Season 1: 1994-95