Monday Night PlayGround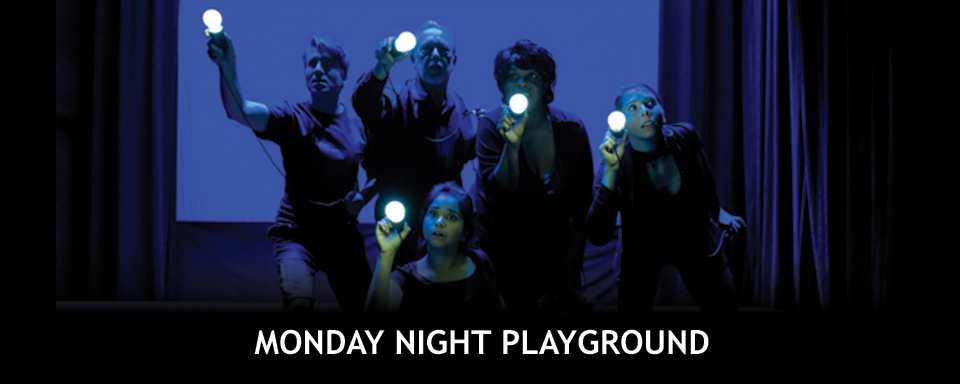 Each month, from October through March, PlayGround announces a topic to a pre-selected writers pool of Bay Area emerging professional playwrights, inviting submissions of original ten-page plays. The top short plays are selected and presented as staged readings before a live audience on the third Monday of the month at Berkeley Repertory Theatre, featuring some of the Bay Area's best directors and actors. Pre-show discussions each month provide additional insight into the writers' process, the state of Bay Area theatre, and other aspects emerging out of the monthly topics.
---
Monday Night PlayGround
February 19, 2018 / 8PM
Berkeley Repertory Theatre
2025 Addison Street, Berkeley
Topic: TALL TALES
Bruises by Akaina Ghosh, directed by Ayelet Schrek
The Princess Diaries by Lauren Gorski, directed by Nancy Carlin
A Spy Tale by Tanya Grove, directed by Maury Zeff
0032 by Genevieve Jessee, directed by Jim Kleinmann
The Goddess on the Wall by Cheryl A. Ossola, directed by Norman Gee
A Giant Story by Nic A. Sommerfeld, directed by Emilie Talbot
Additional Dates:
March 19, 2018
---
Archives:
Click on a Season below to see a complete list of presented plays, playwrights and winners of our People's Choice Awards.
Season 2: 1995-96
Season 1: 1994-95