Monday Night PlayGround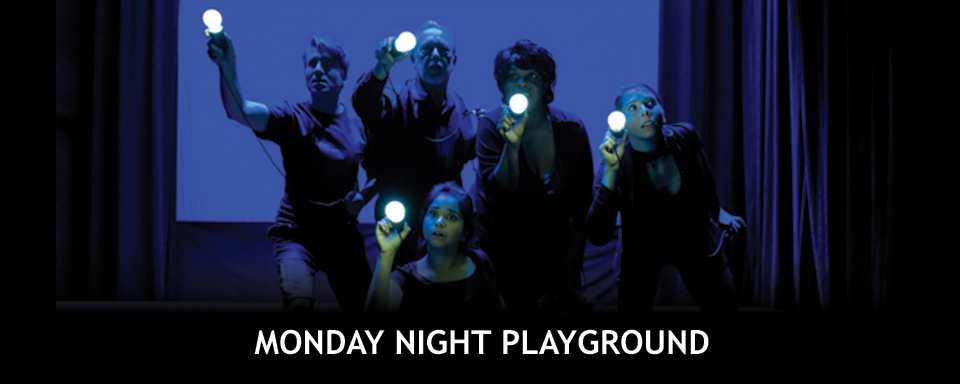 Each month, from October through March, PlayGround announces a topic to a pre-selected writers pool of Bay Area emerging professional playwrights, inviting submissions of original ten-page plays. The top short plays are selected and presented as staged readings before a live audience on the third Monday of the month at Berkeley Repertory Theatre, featuring some of the Bay Area's best directors and actors. Pre-show discussions each month provide additional insight into the writers' process, the state of Bay Area theatre, and other aspects emerging out of the monthly topics.
---
Monday Night PlayGround
November 20, 2017 / 8PM
Berkeley Repertory Theatre
2025 Addison Street, Berkeley
Topic: REAP WHAT YOU SO
Living Conditions by Lauren Gorski, directed by Norman Gee
Reap Your Children Well by Karen T. Hartline, directed by Rebecca Novick
After The Rain by Genevieve Jessee, directed by Emilie Talbot
From Little Acorns by Melissa Keith, directed by Doyle Ott
And Yet by Erin Marie Panttaja, directed by Joy Carlin
CVS Break Room During Her Break by Jon Tracy, directed by Jim Kleinmann
Additional Dates:
December 18, 2017
January 15, 2018
February 19, 2018
March 19, 2018
---
Archives:
Click on a Season below to see a complete list of presented plays, playwrights and winners of our People's Choice Awards.
Season 2: 1995-96
Season 1: 1994-95