December People's Choice Award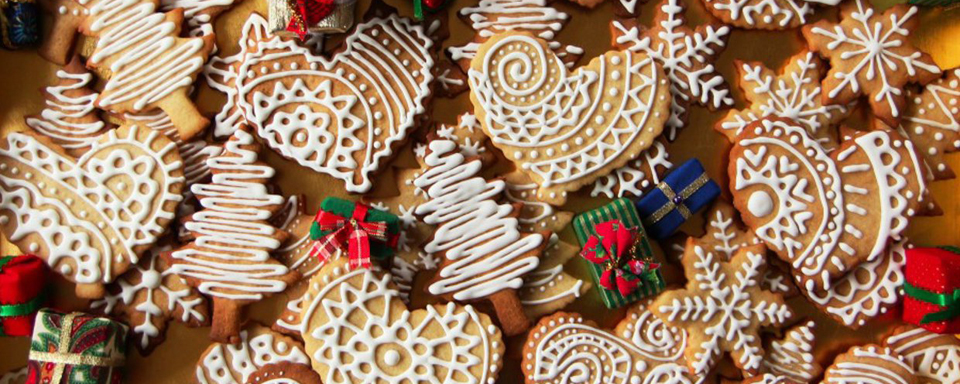 The people have spoken… The December People's Choice Award goes to Alanna McFall for her short play, There's No Place Like Hell for the Holidays, presented as a staged reading at Monday Night PlayGround on December 18 at the Berkeley Repertory Theatre. Congratulations, Alanna!
Courtesy of Ms. McFall, we're pleased to share the first two pages from the award-winning script. Enjoy!
THERE'S NO PLACE LIKE HELL FOR THE HOLIDAYS
By Alanna McFall
Characters:
MORGANA- Female- 20's- Any race- A goth girl just trying to get home from the train station.
HOLLY- Female- Any age- Any race- A demon from Hell who wants a very Merry Christmas.
ANNOUNCEMENTS- Any gender- Any age- The loudspeaker announcements at the train station.
An empty train station late at night. MORGANA sits slumped in a chair scrolling through her phone and listening to music on oversized headphones. She is dressed very goth, in all black with pentagrams dotting her clothes. Her makeup is heavy and dark. Packed duffle bags surround her on the floor. A chime signals an overhead announcement. MORGANA pulls back her headphones.
ANNOUNCEMENT
Attention passengers. The number 413 train headed to Pleasanton, and the number 666 train headed South have both experienced additional delays of one hour, and are now leaving at 11:45 this evening. Our apologies for any inconvenience, and have a happy holiday.
MORGANA groans and slumps in her chair, replacing her headphones.  HOLLY bounces over while munching from a decorative tin of gingerbread cookies. She looks like a Christmas craft store threw up on her: ugly Christmas sweater, reindeer antler headband, ect. She does not have any bags with her, only the tin of cookies. Despite many open chairs, she sits right next to MORGANA.
HOLLY
Merry Christmas!
MORGANA does not react. HOLLY is undeterred.
HOLLY
Merry Christmas!
MORGANA glances at her, then back to her phone. HOLLY extends the tin of cookies to offer one.
HOLLY
Merry Christmas!
MORGANA glares and slowly lowers her headphones.
MORGANA
Hail Satan.
Beat. HOLLY bursts out laughing.
HOLLY
Oh that is so cute! Oh I need to tell everyone about this, they are going to love it. That was just adorable. Wait, if I take a video, will you say it again?
MORGANA
Okay, lady, I'm not going to sit here and be insulted for my Satanic beliefs.
MORGANA starts to gather her bags.
HOLLY
Oh no no no, please stay! I didn't mean to drive you away. I'll share some of my cookies.
She beckons MORGANA back. MORGANA glares and takes a gingerbread cookie.
MORGANA
…I'm only doing this because the cafeteria is closed and I'm out of chips.
HOLLY
Sure, sure, take as many as you like. This is my fifth tin, but I know where to get plenty more. They're just so good. And so Christmas-y!
——-
Join us for the next Monday Night PlayGround on Monday, January 15, at Berkeley Rep and choose your own favorite. Click here for more info.