Best of PlayGround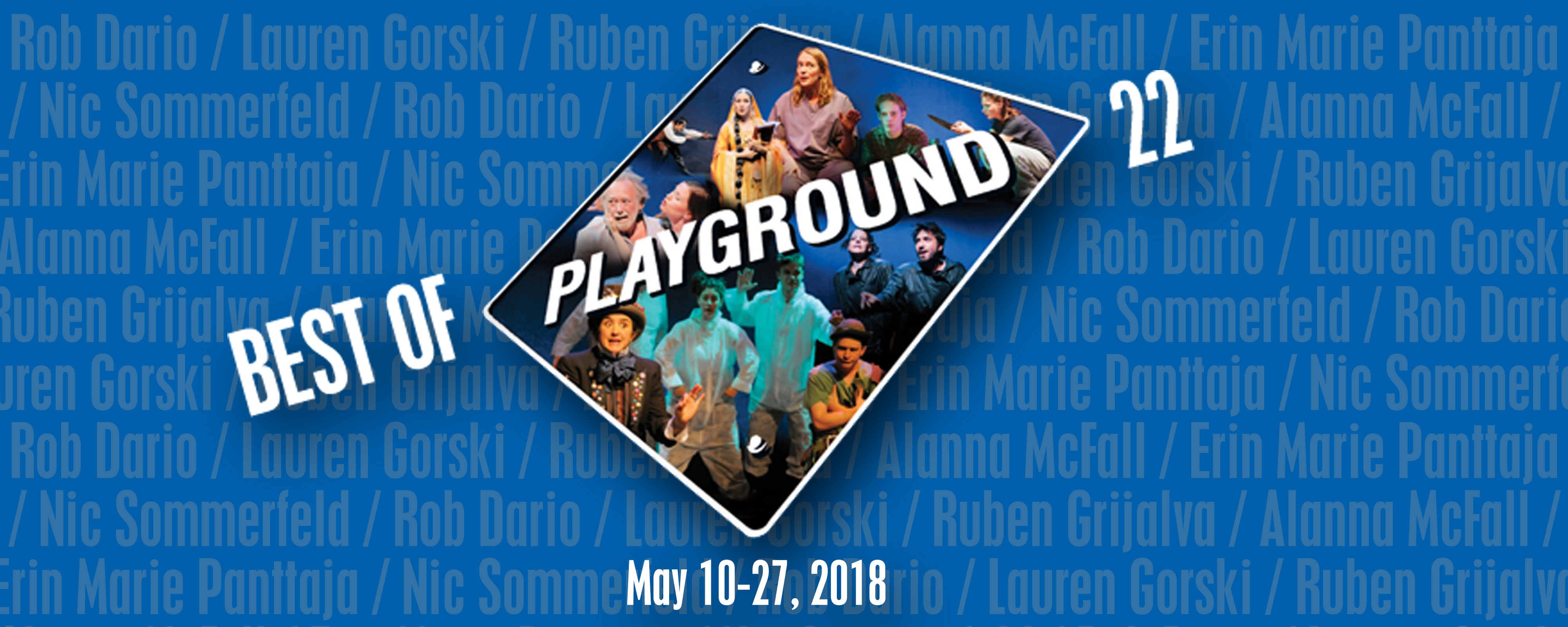 As part of our yearly Festival of New Works, the Best of PlayGround showcases the top six plays from our season's Monday Night Series.
---
Best of PlayGround 22
Performances of the Best New Plays by the Bay Area's Best New Writers!
May 10-27, 2018
Potrero Stage, 1695 18th Street (off Arkansas Street), San Francisco
All-Festival Passes**: $87
PURCHASE ALL-FEST PASS
Tickets: $26-$41
Pay-What-You-Can Previews (5/10 & 5/11): $6-$41
Press Night: May 12, 8pm
TICKETS READ THE PRESS RELEASE
Spiskammers by Rob Dario
Living Conditions by Lauren Gorski
Anna Considers a Cocktail by Ruben Grijalva
Sh*t Farming for Fun and Profit by Alanna McFall
Factory Girls by Erin Marie Panttaja
A Giant Story by Nic A. Sommerfeld
** All-Festival Passes include one preferred seating admission to each festival production and reading (a 62% savings)!