Best of PlayGround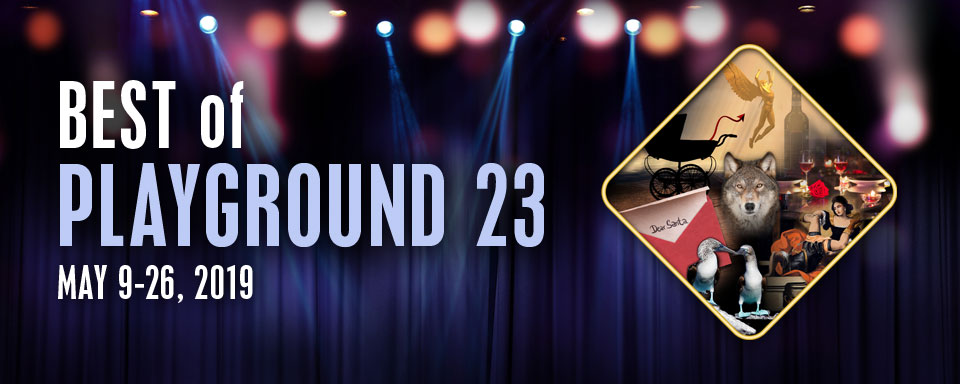 As part of our yearly Festival of New Works, the Best of PlayGround showcases the top six plays from our season's Monday Night Series.
---
Best of PlayGround 23
The Best Ten-Minute Plays by the Bay Area's Best New Writers!
May 9-26, 2019
Potrero Stage, 1695 18th Street (off Arkansas Street), San Francisco
Tickets: $26.50-$56.50 (PWYC Previews, 5/9-10, $6.50-$41.50)
TICKETS READ THE PRESS RELEASE
La Vida Lobo by Linda Amayo-Hassan, directed by Tessa Corrie
Just As It Is Today by Tom Bruett, directed by Ely Sonny Orquiza
A Feminist Revisionist History of Rosemary's Baby by Lauren Gorski, directed by Rondrell McCormick
Well, Actually by Sam Hurwitt, directed by Katja Rivera
After Hubris by Molly Olis Krost, directed by Britney Frazier
Third Date by Alanna McFall, directed by May Liang
Dear Santa by Nic A. Sommerfeld, directed by Jim Kleinmann
Cast: Angel Adedokun, Caleb Cabrera, Livia Gomes Demarchi*, Jed Parsario*, Cathleen Riddley*, and David O. Stein. Designers: Brittany Mellerson, Sarah Phykitt, Jessica McGovern, and Lana Palmer. * Member, Actors' Equity Association.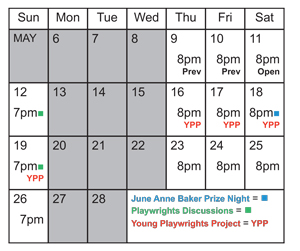 To download photos, click for larger image and right-click to save.