The February People's Choice goes to…….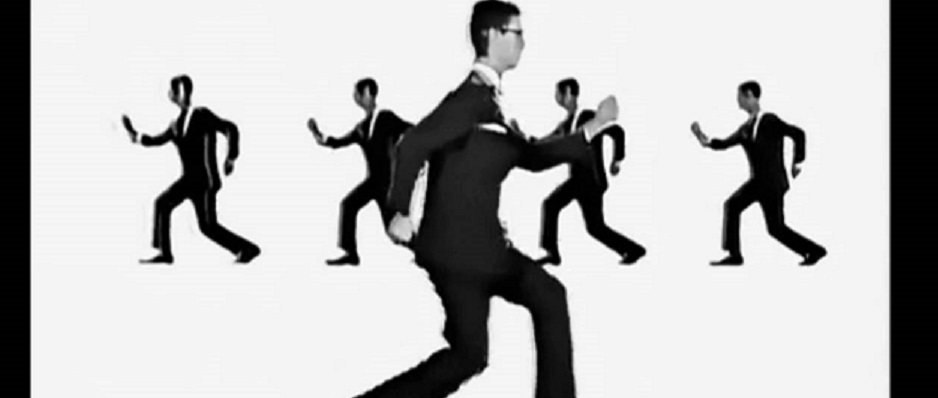 The people have spoken (well sung)… The February People's Choice Award goes to Kate Keleher for her short play, SAME AS IT EVER WAS, presented as a staged reading at Monday Night PlayGround on February 18th 2018, at the Berkeley Repertory Theatre. Congratulations, Kate!
Courtesy of Ms. Keleher, we're pleased to share the first two pages from the award-winning script. Enjoy!
Same as it Ever Was
__________________________
By Kate Keleher
Cast in Order of Appearance
SALLY: 30, white, Sarah Lawrence grad, self-assured, extremely pregnant, a little disheveled, wearing a fifties dress
BILL: 34, white, Sally's husband, Madison Ave ad agency copywriter, excellent dancer,WWII veteran, wearing silk pajamas
OSCAR 32, white, Biltmore Hotel concierge, WWII veteran (same platoon as Bill), quiet and dignified bird lover, descended from generations of New England fisherman, wearing a suit
SETTING: Darien, Connecticut, an affluent suburb of New York City, 1958
Features "Once In A Lifetime" by the Talking Heads, from 2:16-3:08
In the second floor study on a Tuesday night, Bill sits at his desk, chewing a pen and trying to come up with a tagline for Scrubby Soap. A large mirror hangs over the desk. A pile of crumpled paper grows at his feet. Sally putters around the study, dismantling it for the baby's room.
BILL
People are dirty. Soap is clean. Scrub yourself until you're… green…
[trying on a jazzy voice] Soap! Just add water.
Water water everywhere, and lots and lots of soap.
Bill crumples up his paper and tosses it.
SALLY
Why do you need two closets for your shoes?
BILL
Shoes are the first thing a client notices. That, and the fingernails.
SALLY
The only one looking at your shoes is you. You'd do well to look up from time to time.
Sally's hands are full with things she's packing up from Bill's study. She balances some things on her belly. Bill doesn't look up.
BILL
Just leave the closet alone, would you?
SALLY
What about the baby's things?
BILL
How much space does a baby need? He seems perfectly happy in there.
He gestures to Sally's belly.
SALLY
If it was up to you, the baby would sleep in a drawer.
BILL
Scrubby Soap. Rope. Grope. Elope. Cantaloupe… Nope.
Sally sits on Bill's lap and puts on his glasses.
SALLY
Too heavy?
BILL
[slightly suffocating] You're fine.
She writes down a tagline in his notebook.
SALLY
Don't be dirty like a dope.
Wash it off with Scrubby Soap.
BILL
Hey, that's pretty good.
SALLY
[flirtatious] Iambic pentameter.
________________
Join us for the Next  Monday Night PlayGround of the season on Monday, April 1, at Berkeley Repertory Theatre  and choose your own favorite. Click here for more info.