PlayGround's March 19 Musical Theatre Night's Offers Original Take on Philip Glass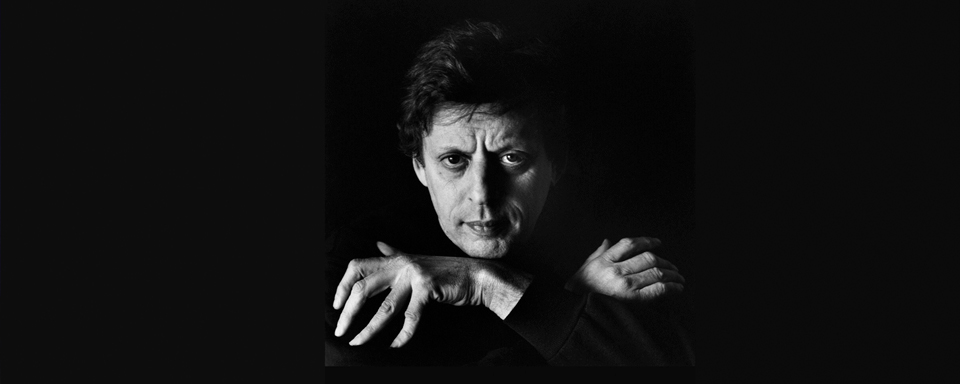 "If you don't know what to do, there's actually a chance of doing something new." – Philip Glass
On Monday evening, March 19, PlayGround concludes its 24th season of Monday Night PlayGround with a special "Musical Theatre Night," inspired by and featuring the music of Philip Glass. The playwrights have just four-and-a-half days to generate their original short musicals and plays with music set to Philip Glass' String Quartets Nos 2-5 (as recorded by San Francisco's own Kronos Quartet in the 1995 recording "Kronos Quartet performs Philip Glass"). The top six will be matched up with leading directors and actors and presented as script-in-hand staged readings at Berkeley Repertory Theatre on March 19 at 8pm. Attendees can join several of the playwrights for a free pre-show discussion beginning at 7:10pm. Tickets are $15 in advance, $20 at the door. For more information and to purchase tickets, visit http://playground-sf.org/monday.
Through his operas, his symphonies, his compositions for his own ensemble, and his wide-ranging collaborations with artists ranging from Twyla Tharp to Allen Ginsberg, Woody Allen to David Bowie, Philip Glass has had an extraordinary and unprecedented impact upon the musical and intellectual life of his times. Often dubbed a "minimalist," he preferred to describe himself as a composer of "music with repetitive structures." He's known as much for his film scores as for his operas, symphonies, string quartets, and numerous compositions for his own ensemble and is unique for his wide, multi-generational audience in the opera house, the concert hall, the dance world, in film and in popular music – simultaneously.
Past musical theatre nights have featured work by George and Ira Gershwin, Wolfgang Amadeus Mozart, local folk duo Misner & Smith, and original compositions by Don Seaver, Scrumbly Koldewyn, and Ben Prince.
PlayGround, the Bay Area's leading playwright incubator, provides unique development opportunities for the Bay Area's best new playwrights, including the monthly Monday Night PlayGround staged reading series, annual PlayGround Festival of New Works, full-length play commissions and support for the production of new plays by local playwrights through the New Play Production Fund. To date, PlayGround has supported over 200 local playwrights in the development and staging of more than 850 original short plays and 75 new full-length plays, with 6 more commissions currently in development. PlayGround also operates Potrero Stage (formerly Thick House), a state-of-the-art 99-seat black box theatre in San Francisco's Potrero Hill neighborhood, home to some of the Bay Area's leading new play developers and producers, including PlayGround, Crowded Fire, Golden Thread, and Playwrights Foundation. For more information, visit http://playground-sf.org.
The playwrights of the 2017-18 PlayGround Writers Pool are: Lynn Aylward, Kathy Boussina, Madeleine Butler, Karen Catalona, Nara Dahlbacka, Rob Dario, Victoria Chong Der+, Ai Ebashi, Nancy Fishman, Elizabeth Flanagan, Jerome Joseph Gentes+, Akaina Ghosh, Lauren Gorski, Ruben Grijalva+, Garret Jon Groenveld+, Tanya Grove, Karen Hartline, Devony Hof, Sam Hurwitt, Genevieve Jessee+, Melissa Keith+, Kate Keleher, Katie May+, Alanna McFall, Jeanie Ngo, Cheryl Ossola, Ishai Padawer, Lana Palmer, Erin Marie Panttaja+, Ken Prestininzi+, Madeline Puccioni, Marsha Roberts, Annette Roman, Cleavon Smith+, Nic Sommerfeld, Aimee Suzara, Jon Tracy, Mary Weikert, Steven Westdahl, Zoe Young, Maury Zeff+, L.Z. Zephyr, and Ignacio Zulueta+
+ Resident Playwrights