PlayGround's Benefit & Awards Night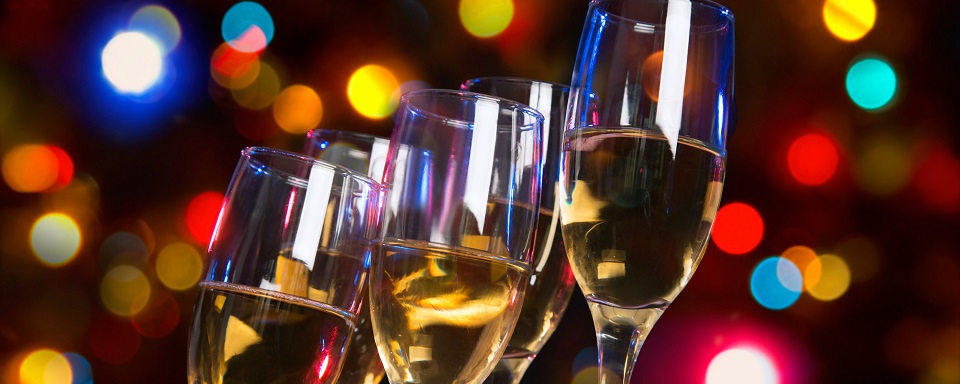 On Monday, April 9, PlayGround will celebrate twenty-four seasons of innovation and the first year anniversary of its new home, Potrero Stage, with the PlayGround Benefit & Awards Night,  a special one-night gala fundraiser and performance, featuring some of the Bay Area's top actors in selected shorts by PlayGround alumni**. The evening begins with a cocktail hour at 7pm, performance at 8pm, followed by  presentation of the 2018 Emerging Playwright Awards, a champagne toast, and dessert reception with the artists. Tickets are $100-$500 and capacity is limited. To purchase tickets, visit http://playground-sf.org/benefit.
This year's Benefit & Awards Night is dedicated to the performers who make PlayGround's programs possible, with all proceeds supporting PlayGround's #FairWage efforts and increased compensation for PlayGround actors. To read about PlayGround's new agreements with Actors' Equity Association, the union of professional actors and stage managers, visit http://playground-sf.org/playground-actors-equity-association-sign-new-agreements/. Already confirmed for this year's Gala are performers Carlos Aguirre, Julia Brothers*, Douglas Giorgis*, Brian Herndon*, Gwen Loeb*, Cathleen Riddley*, Nican Robinson, Nora el Samahy*, Jomar Tagatac*, Emilie Talbot*, Aaron Wilton*.  * Member of Actors' Equity Association, appearing courtesy of Theatre Authority, Inc.
Tickets are $100 (general admission), $250 (preferred seating, including access to a VIP pre-show reception), and $500 (host tickets, including preferred seating, access to the VIP pre-show reception, recognition on the Benefit Host Committee, and one Theatre Mania raffle ticket).
** Benefit ticket purchasers completing their purchase before March 9 will receive an online ballot to vote on their favorite alumni writers, with each dollar of the ticket purchase counting as one vote (i.e., $100 G.A. ticket = 100 pts). Voting closes at 11:59pm on March 9. The top voted writers will have short works included in the evening's performance.
PlayGround is a leading incubator of Bay Area playwrights and theatre community hub. The mission of PlayGround is to support the development of significant new local voices for the theatre with the overarching goal of helping to launch these writers onto the national scene. PlayGround creates a complete, 360-degree series of opportunities for our writers and the plays they create. Since its founding in 1994, PlayGround has supported more than 200 early-career playwrights, developing and staging over 850 of their original short plays through the Monday Night PlayGround staged reading series and PlayGround Festival of New Works. PlayGround has also commissioned 74 new full-length plays by 47 of these writers through its Commissioning Initiative and has directly facilitated the premiere of 23 of those works through its innovative New Play Production Fund and through intentional partnerships with other producers. Each PlayGround program directly supports PlayGround's mission and combine to offer a robust and varied new play ecosystem, where writers can develop their ideas from concept to full production and build the relationships that will ensure long-term success. The PlayGround Festival of New Works is a major milestone of these efforts, showcasing the best short and full-length plays by PlayGround artists, from works in development to full production. For these writers, the Festival often represents the first professional staging of their work and their introduction into the professional theatre community. Among those now-nationally-recognized writers who had their start through the PlayGround Festival are Peter Sinn Nachtrieb, Lauren Yee, Aaron Loeb, Geetha Reddy, and Garret Jon Groenveld, among others. The Festival has become one of the most important launching pads for early-career Bay Area playwrights and their work, leading to collaborations, commissions and productions both in continuing relationship to and often well beyond PlayGround. In 2015, PlayGround added the former Thick House to its suite of resources in support of new plays and playwrights. PlayGround closed the theatre last winter for major renovations and the renamed Potrero Stage reopened in February 2017 as a leading center for new plays under PlayGround's leadership and home to some of the Bay Area's most influential new play developers and producers, including Crowded Fire, Golden Thread, Playwrights Foundation, and Ferocious Lotus, among others.
For more information about PlayGround and the PlayGround Benefit & Awards Night, visit http://playground-sf.org/benefit.