PlayGround Company in the News September-2018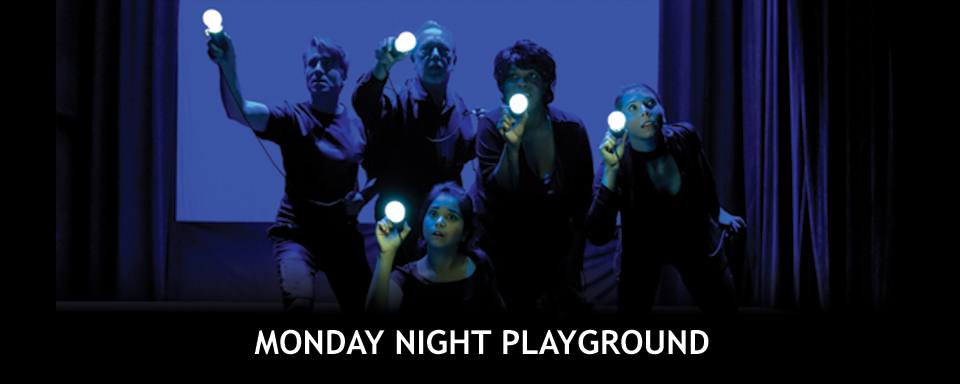 See what PlayGround Writers and Alumni are up to, as we get ready for the PlayGround and 24 Hour Plays Inaugural  24 HOUR PLAYS:BAY AREA!
Rachel Bublitz has been busy as a beaver with over four hundred script submissions under belt so far for 2018! All the submissions have been paying off too, because she's also close to having had a public performance of her work in every month of this calendar year; right now she only has to find a reading or production in December to get all twelve months! On the horizon she's extremely excited and proud to have readings of her work coming up with some of her favorite theaters: RIPPED in October with Z Space in San Francisco, and BURST in September with Salt Lake Acting Company. And possibly best news of all, HER KIDS JUST WENT BACK TO SCHOOL! She's enjoying the return of her before 3pm freedom to the best of her abilities by writing and sending out more scripts submissions, of course.
Nara Dahlbacka is part of the very first serial in the Olympians Festival history. With her writing partner Carson Beker,  she has curated and written 8 nights of plays/performances on Cleopatra. Runs from Oct 3-19 at the Exit Theatre.
Rob Dario will be a playwright participant in the inaugural 24 Hour Play Project at Cockroach Theatre Company, Las Vegas, Nevada from August 31 through September 1.  
Elizabeth's Flanagan's play NEPTUNE will be part of the SF Olympians Festival on October 18th. Her play OTHER TITLES will be produced by B8 Theatre Company (in co-production with ReproRights) October 11-27th. Recently, her play FLIGHT was part of the New World Theatre's MasterClass Play Festival in New Hampshire and her play FRODO LIVES was included in 3Girls Theatre New Works Festival. FRODO LIVES also received special mention from Sky Blue Theatre's British Theatre Challenge.
Jerome Joseph Gentes  is directing staged readings of two short plays–BELLONA: OR, THE MOTHER OF ALL BOMBS by Bridgette Dutta Portman and VICTORIA: OR, STATUESQUE by Annette Roman–in the 2019 SF Olympians Festival . The readings will be part of the program on Saturday October 13, 2018, at The Exit Theatre, Stage Left, at 8pm.
Lauren Gorski, as Co-Editor-in-Chief, is hard at work on the third annual play reading series for literary journal Exposition Review. On September 30th in Los Angeles, directors will bring to life plays and screenplays originally published in Exposition Review Vol III. Orbit. Tickets on sale soon, and submissions for Vol. IV will open September 15th for any writers that want to be considered for next year's issue.
Tanya Grove hasn't been sleeping as well lately, but it's not due to stress or a lumpy mattress. It's because she's fostering three eight-week-old shepherd-mix puppies, who are only now beginning to sleep through the night. Puppies are adorable for good reason—so you don't smother them when they wake you up with loud whelps at 3 am. But they are snuggly and cute and make it impossible to be in a bad mood.
Karen T. Hartline's comedy pilot CATTY P.I. is a semi-finalist in the 2018 PAGE Awards!
Nicole Jost wrapped up her MFA in Playwriting at San Francisco State University back in May. In October, you can catch her short play MERCURY, OR, SOMETHING ELSE MUST BE BUMMING YOU OUT at the SF Olympians Festival. And In November, Custom Made Theatre will present a second staged reading of her play INTIMATES.
Lisa Kang is looking for playwrights who are also committed environmentalists to work with her on an environmental justice project entitled The Right Disaster, exploring damage done to underrepresented communities in the Bay Area and beyond. Please contact Lisa at LisaYKang@gmail.com if you are interested.
Ellen Koivisto  just got back from The Dramatists Guild convention in New York, and it was amazing.  Currently, she working with Seiche Productions on putting up a one-act about the migrant children in detention camps in as many spaces as possible (libraries, schools, bookstores — anywhere).  They using the show to (we hope) raise money for The Young Center for Immigrant Children's Rights, Kids in Need of Defense, Al Otro Lado, Comfort Cases, the ACLU, and United We Dream.
Kat Koppet has been playing and working in the Upstate NY area. A couple of years ago she bought a 100-year-old firehouse (by way of illicit strip club featured on Jerry Springer) and turned it into an Improv Theatre. This means she's creating new plays and musicals every night:) A couple of weeks ago Amy Schumer delighted us by stopping by, and we had our friend Oluwadamilola Apotieri in residence from Nigeria for much of July and August. You can see more of what we're up to at www.mopco.org or read about our work applying improv to organizational development here: www.koppett.com  Writing for Playground continues to be one of my favorite experiences!
Jonathan Luskin's short play, ALERT, will be staged by Shotz at PianoFight for one night only – Wednesday, September 5 at 7:00PM. This will be a presentation of 7 short (5 to 8 minute) plays, freshly written in response to the prompt, "Schooldaze".  Several scenes from his play KILL THE WABBIT (formerly the PlayGround-commissioned play, ECCE HOMO) will be presented in an open rehearsal at UC Davis Wyatt Theater as part of their New Works Festival on Saturday, September 15 between 12:00pm and 2:00pm. Admission is free. The scenes will feature the integration of live motion capture animation and live performance, using low-cost hardware and software appropriate for the modest budgets of small theater companies.
Alanna McFall debut novel, The Traveling Triple-C Incorporeal Circus, is scheduled to be released in May 2019 with Atthis Arts Publishing! It'll be the best book about two ghosts and a mime going on a road trip that you'll read this year, guaranteed. You can hear more about it and pre-order at Atthis Arts.  On an even more personal note, I am happy to share that I am engaged to a wonderful woman named Andrea. Here's us looking very dapper at the PlayGround gala this summer.
Alex Moggridge's  play The Boatman will be opening the inaugural season at Flint Rep in Flint MI. He is really excited about it!
Ross Peter Nelson just finished the play about Salvador Dalí, Luis Buñuel, and Federico Garcia Lorca that he started during his Spanish residency. Ross is starting a piece based on the current political situation. He also co-producing the Last Chance New Play Fest, a ten-day presentation of work by Montana writers, and he will have a piece in the festival as well. Ross's THE THIRD HORSEMAN will be reprised in the "Best of the Fest" presentation of 2018 Minnesota Shorts Play Festival, running September 6-7 in Mankato, MN. Finally, Ross is also expanding his theatre education, starting a directing class at Carroll College this fall.
Erin Marie Panttaja  spend the summer touring the playgrounds of Europe. (wow does Berlin have some awesome playgrounds). And now she's back, and the big kids are in the same second grade, which should be great for them, on a brand-new campus. And their little brother gets to be one of the big kids at his preschool this year, where one of the new students is a dog!  Erin just had her first rehearsal for a reading of her PlayGround and Planet Earth Arts commission PREAPOCALYPTICA coming up September 30 at Custom Made at 7:00. It is being directed by PlayGround''s own Emilie Talbot. She is working on a full-length based on last year's June Anne Baker winning FACTORY GIRLS, and is starting a commedia dell'arte short for Stevenson Elementary school tentatively entitled THE EMPEROR'S NEW SCHOOL.
Evelyn Jean Pine performs her solo show, THE MERMAID'S TEARS about art, porn, money, emotion, and, yes, even an occasional tear — at the 2018 SF Fringe September 8, 9, 13 & 15 at the Exit in San Francisco.
Madeline Puccioni reports that an assortment of "Madeline's" will be woven into Towne Street Theatre's new show, IN RESPONSE: THE YEAR OF THE WOMAN, which opens  September 20 at the gorgeous old Stella Adler in Hollywood.  Her #MAKE AMERICA GREAT AGAIN, TWIN STARS DANCING, and MY DATE WITH THE GOLEM OF PRAGUE are three of the plays A.D. Nancy Davis will include.   She'll be going down for a couple of performances, PlayGround LA! Let me know when I can buy you a glassa or a cuppa!
Katja Rivera, and Evelyn Jean Pine  collaborated on THE INVISIBLE PROJECT, about women's invisibility as a super-power and a super-bummer.  They are now liberating POLLYANNA for this age of right-wing demagoguery and left- wing resistance.
Annette Roman is performing an excerpt from her solo show INAUGURATION VACATION at Stagewerx Solo Sundays in San Francisco on September 23 at 7 pm.
PlayGround alum, Amy Sass and her company Ragged Wing Ensemble are launching THE SCHOOL OF FIERCE PLAY featuring artistic agility intensives, master classes and a playshop for creative entrepreneurs.  Ragged Wing Ensemble is also casting for TIME SENSITIVE , an original play by Amy Sass. TIME SENSITIVE combines clockwork choreography, rhythmic fugue and melting ice into a fantastical tale that urgently asks: How do we hold a moment if we constantly crave the next big thing? Originally premiered in Oakland 5 years ago, the 2019 production will feature an updated script as well as a deep collaboration with Climate Artist Carter Brooks and his ice-art.
Nic Sommerfeld has been conquering San Francisco on Segways all summer with the Electric Tour Company.  They have also written a play for the Olympians Festival which will be performed on October 12th at the Exit Theater.  Nic is also very excited to be playing the Tin Man in THE WIZARD OF OZ at Berkeley Playhouse, which runs November 10th thru December 23rd.