PlayGround Company in the News June-2019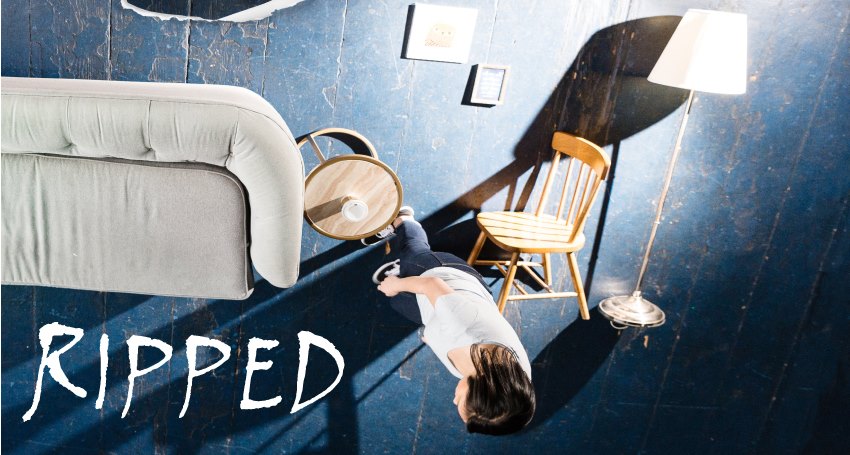 Read on to learn more about PlayGround Company Member and Alumni recent news, current happenings, and upcoming events as we continue with PlayGround's 23rd Festival of New Works!
Rachel Bublitz's play RIPPED has opened at Z Space and runs through June 15th . She also has a developmental production of her full-length play BURST at Theatre 33 in Salem Oregon running June 12-16 . Her ten-minute play MY BODY will play in Canada at Central Alberta's One-Act CATnips Festival, June 7-15. Finally, her one-act play TOXIC will join the line-up for Wasatch Theatre's Page-to-Stage One-Act Festival running June 21-29.
Julia Brothers is up in Portland, doing THE BREATH OF LIFE at Portland Center Stage through June 16th. Come and visit!
Ron Campbell will be performing my one person show HOW TO FAIL at Mojo Theatre in San Francisco as part of the Above Ground Theatre Festival June 16th and 23rd. He will be playing 25 Characters in THE 39 STEPS at TheatreWorks opening August 21. In the meantime he's funslinger "Eddie" in The Speakeasy.
Nancy Carlin is in rehearsal for THE YEAR OF MAGICAL THINKING that she directing at the Aurora that runs 6/21-7/21.
David Cole's play IT'S IN THE CARDS will be performed in Round 6 of PianoFight's Shortlived VIII Competition. In addition, he has joined the Board of Anton's Well Theater Company.
Lauren Gorski's short play CAT POOP MAKES YOU DO WEIRD SH*T, based on the Playground prompt featuring Philip Glass music, will be showing at ShortLived VIII at PianoFight on June 14th – June 15th. Tickets here:
Daryl Anthony Harper can be heard on multiple Honda TV and Radio spots for1 the "Honda is Family" campaign, airing in Northern California, Central Coast and Central Valley areas. He voiced multiple TV spots for Cliff Bar, "Whole Lotta" campaign, airing soon. In the role of Homeless Joe, Daryl co-starred in a Documentary about the homeless situation in San Jose, produced by Cisco Systems.
Queer Cat Productions presents a FREE workshop of THE GAY DIVORCE PLAY on Thursday, June 13th from 4:30-6:30pm at the Google Community Space (188 The Embarcadero, SF). THE GAY DIVORCE PLAY is an interactive theater ritual of a queer marriage dissolution party. TJ (The Rational One) and Luz (The Woo One) have invited you, their friends, to celebrate their divorce. It's a party! And you said you would come… Written by writers pool member Carson Beker and resident playwright Nicole Jost, with PlayGround alum Genevieve Jessee, and produced by Carson, Nicole, and writers pool member Nara Dahlbacka. https://www.eventbrite.com/e/3gt-presents-innovators-happy-hour-tickets-62168345194
George Maguire appears in THE NIGHT with Cannes Film Festival winner Shahab Hosseini.
Alanna McFall's debut novel, The Traveling Triple-C Incorporeal Circus, is being released on June 4th. In celebration, there will be a author event at Flashlight Books in Walnut Creek on June 15th, from 4-6pm. In addition, the PlayGround community is invited to the Release Party on June 22nd, 6-9pm at Kinetic Arts Center in Oakland. Order this paranormal roadtrip story now and learn what happens when two ghosts and a mime go on a journey across America.
Alex Moggridge just closed METAMORPHOSES at The Guthrie – it was a co-production with Berkeley Rep.
Louis Parnell just closed FOR HONOR by Lee Sankowich and immediately will start rehearsals for CABARET at the SF Playhouse which starts previews June 26 and will play Tues-Sun through Sept 14.
Evelyn Jean Pine's performance piece, MOM, I HAD AN ABORTION, developed for ReproRights and performed at the Potrero Stage, PianoFight and B8 Theatre, is published in the Medium publication, Fourth Wave.
Three of Marsha Roberts' short plays will be featured among eleven plays in Rhino Theatre's
One Act Jamboree in Pompton Lakes, NJ this summer. The three plays are RING OF TRUTH, SEATS 32 A AND B and MIRACLE ON MEMORY LANE. RING OF TRUTH was also voted a finalist in Durango's 10-minute play festival at the end of May and will be fully produced in October as part of the Durango Arts Festival.
Diane Sampson's short play, DON'T JUST SIT THERE! will receive a staged reading on June 10 in Albuquerque, NM. It's being presented by the Fusion Theatre Company as one of its 2nd Seven winners. (The 1st Seven will receive full productions.) Money from ticket sales goes to MOMS (momsdemandaction.org), working toward more stringent gun control laws. So if you know anyone in Albuquerque, tell them to go!