PlayGround Company in the News June-2018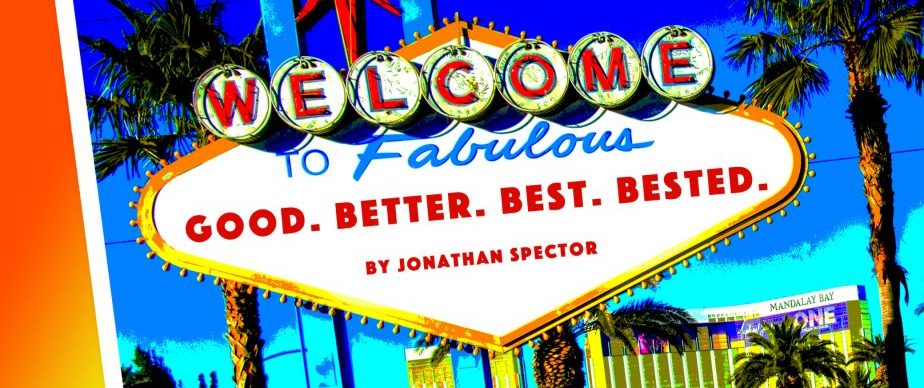 See what PlayGround Writers and Alumni are up to, as we continue to showcase new work at PlayGround's 22 Festival of New Works!
Jonathan Spector's play GOOD. BETTER. BEST. BESTED premieres at Custom Made Theater (in co-production with Just Theater), June 14 – July 7.  
Rachel Bublitz's full-length play Ripped won the 2018 Detroit New Works Festival and will be produced with Outvisible Theatre Company in the summer of 2019. Ripped also has a staged reading this summer with Nasty Theatre Company in Los Angelos. Rachel's ten-minute play Swallowed was named a finalist in City Theatre of Miami's National Award for Short Playwriting and will have a reading this month in their Summer Shorts Industry Weekend Festival, and her one-act TYA play Much Ado About Mathletes has been published with Eldrige Publishing which is available for purchase here. 
Best of Playground writer Alanna McFall's short play MAYBE THIS TIME will be competing in Round 3 of ShortLived VII, a nine-week short play competition held at PianoFight in San Francisco. See her play and five others from Thursday, June 28th- Saturday, June 30th and vote for your favorite of the round. Tickets are available for sale here.
Ross Peter Nelson's one-act, VICTORIA'S SECRET, was selected for performance at the Spokane Playwrights' Forum Festival running June 7-17 at Spokane Civic Theatre. More information here.  His ten-minute play, CALL ME COMRADE, will be performed by the One Night Stand Theatre in Aurora, CO on June 3rd.  More… 
Nicole Jost's play INTIMATES will be presented as a free staged reading at Custom Made Theatre on Sunday June 24th at 7pm. In INTIMATES, a sex worker and her client begin a whole new kind of relationship after the client is killed. A story about the point where love meets lust, honesty meets artifice, and life meets death.  More…
Madeline Puccioni's new musical, FINDING MEDUSA, (Jeff Dunn, music/lyrics; Madeline Puccioni, book/lyrics)  was up and dancin' June 1-3 in the Musical Cafe Spring Showcase at The Osher Theatre in Berkeley.   
Two of Marsha Roberts' short plays are being produced in June; "Logan Comes of Age," June 7 – 10 at Gallery Players in Brooklyn and "Equal Opportunity," June 15 – 17 at The King's Shorts Festival in Nova Scotia, Canada.