PlayGround Company in the News Jan-2018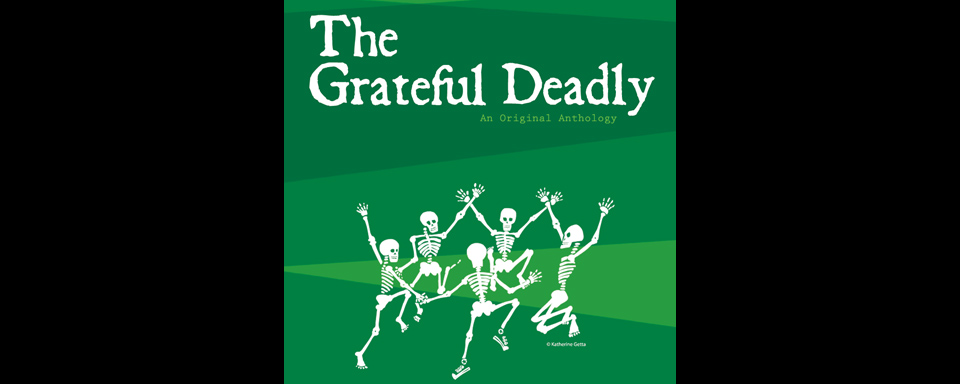 Monday Night PlayGround writers Jerome Joseph Gentes, Madeline Puccioni, L. Z. Zephyr and writers' pool alum Laylah Muran De Assereto each have short plays in THE GRATEFUL DEADLY, an original anthology from Oakland's Playland Productions, March 8-17, 2018 at The Ex Theatre, 156 Eddy, SF. Tickets at https://www.brownpapertickets.com/event/3208157.
Mark Routhier is directing THE LIEUTENANT OF INISHMORE for Beth Marshall Productions in Orlando FL. It opens February 2nd.  His 27 minute ROMEO AND JULIET: THE DRINKING GAME was picked up by Goat in the Road productions and performed at Parleaux Beer Lab and at Twelve Mile Limit. It is a four person adaptation of R and J designed to be performed in bars. The groundlings love it! It will continue to be performed in New Orleans brew pubs and bar through the spring.  (https://bethmarshallpresents.wordpress.com/current-season/2017-2018/the-lieutenant-of-inishmore)
Patricia Cotter's ten-minute play, DRINKING ON A PLANE will have its world premiere as a part of The Tens 2018 at the Actors Theatre of Louisville in January.  https://actorstheatre.org/shows/ptc-tens-2017-2018
Andrew Joseph Perez will be headed to Sacramento Theatre Company this February to play Malcolm, and choreograph fights for, MACBETH, directed by Casey McClellan.
Alex Moggridge's play THE BOATMAN will feature in the Flint Youth Theatre's New Works Festival January 12-14. Info here.  Andrew will also be playing Sherlock Holmes in BASKERVILLE: A SHERLOCK HOLMES MYSTERY at the Long Wharf Theatre in Feb/March. Info here.
Rachel Bublitz's full-length play RIPPED was named a semifinalist for the Detroit New Works Festival. Her ten-minute play, MY BODY, was selected as a regional finalist for the Kennedy Center ACTF Conference and will be presented in Spokane, Washington next month.
Genevieve Jessee was selected for The Cultural Diaspora residency for African and African American mid-career playwrights at the Camargo Foundation in Cassis, France.
Brittny Roberts is collecting monologue submission for the 3rd Annual Valentine's Day Monologue-A-Looza! Want to write a monologue and perform it at the world famous Samuel French Bookshop in Hollywood? Then you're in luck! Samuel French Bookshop is Now Accepting Submissions for the 3rd Annual Valentine's Day Monologue-A-Looza! The event is FREE and will be held in the Sam French Green Room, Sunday, February 11th at 2pm. To be considered: Monologues must be original work written by you, one page in length (12pt font), and have a Valentine's Day theme (love, lust, heartbreak, depression, bad dates, serial killer cupids… etc). Email submissions by 5pm Feb 4th to broberts@samuelfrench.com.  Selected playwrights will be notified on Feb 5 and will need to confirm that they are able to provide an actor (or perform it themselves) no later than Feb 7. All are welcome to submit and attend the event.