PlayGround Company in the News February-2019
Read on to learn more about PlayGround Company Member and Alumni recent news, current happenings, and upcoming events.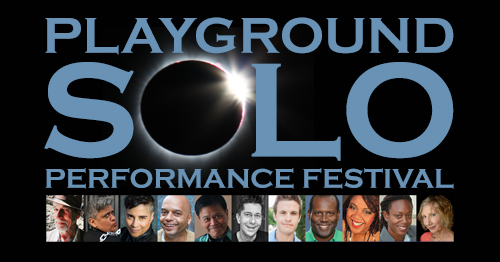 Ron Campbell and MIchael Phillis are performing solos shows as part of the PlayGround Solo Fest. In HOW TO FAIL, Ron teaches being dumb for dummies in one easy lesson. In PATTY FROM HR WOULD LIKE A WORD, Patty is giving a company-wide presentation and attendance is MANDATORY. But when things go spectacularly wrong, everyone's least favorite HR manager goes outrageously off-script and inadvertently destroys every human resource in her path. For more information, click here.
Michael Barrett Austin assisted local geniuses The Kilbanes with shaping their newest piece at the TheatreWorks Writer's Retreat this month.
Rachel Bublitz is excited to be heading to Eugene, Oregon for the Kennedy Center American College Theatre Festival Conference as a guest artist where she'll be adjudicating student written plays, and workshopping her newest full length, RED DAYS. She's also happy to be writing for the first time for Shotz! Check out her new play written on the topic, "Hell Hath No Furry," on February 6th at PianoFight. Find more info here: https://www.facebook.com/events/1869335626525893/.
Joy Carlin is playing a "nosey neighbor" in a film directed by Amy Glazer. This spring she will appear in SF Playhouse's SIGNIFICANT OTHER.
In February, Rob Dario will have an invite-only reading of his play EBB TIDES, the first part of an original trilogy telling the story of Nausicaa from greek mythology at Live Oak Theater in Berkeley. Directed by Bridgette Loriaux, the cast includes Ed Berkeley, Nancy Carlin, Anthony Clarvoe, Lucas Clarvoe, Adrian Deane, Drew Fesmire, Lauren Bernal Jackson, Willem Long, and Charisse Loriaux.
Norman Gee will next appear in the new play EVERY DAY ALICE w/ Utopia Theater Project @ PianoFight in SF, Feb.15-Mar.9, 2019. Details here
How I Learned What I Learned is up and running at MTC. An autobiographical one-man show about August Wilson, starring Steven Anthony Jones directed by Margo Hall.
Brian Herndon will be performing in EURYDICE at City Lights Theater Company as the Father, March 14-April 14. http://www.cltc.org/
Alex Moggridge is appearing in Metamorphoses at Berkeley Rep through March 10.
Ross Peter Nelson's short play Ezekiel's Wheel will be performed by One Night Stand theatre as part of their "star-crossed lovers" themed plays. The performance will be Sunday, Feb 10, 7:00pm at the Vintage Theatre in Aurora, Colorado.
Carla Pantoja directed SF Shakespeare Festival tour of THE COMEDY OF ERRORS that rolls out to schools, libraries, and communities in the Bay Area. The show runs from January -April.
Diane Sampson's short play WHAT'S TRUE, a Monday Night PlayGround selection, will be one of six short plays produced at London's Canal Cafe Theatre on February 15 and 16. Her short play STUCK will run from April 5-14 in the 22nd Annual One Act Play Festival in Willoughby, Ohio
Robert Sicular is appearing in Center REP's COMMUNICATING DOORS, now through Feb 23rd. Directed by Michael Butler and with an all-star cast, this time-travel comedy thriller is not to be missed!
Jonathan Spector's play EUREKA DAY received the 2019 Will Glickman Award. In February, he'll be a Fellow at the MacDowell Colony.
Maryssa Wanlass is busy directing the new script EVERY DAY ALICE for Utopia Theatre Project, opening Feb 15 at PianoFight. This Spring she will be acting with Jewel Theatre Company in Breaking the Code.
Lauren Yee's play THE GREAT LEAP, basketball-themed show about U.S. and Chinese teams competing in Beijing opened at the Guthrie Theatre on January 17 and runs through February 10th. Her play KING OF THE YEES is currently running at San Francisco Playhouse.