November People's Choice Award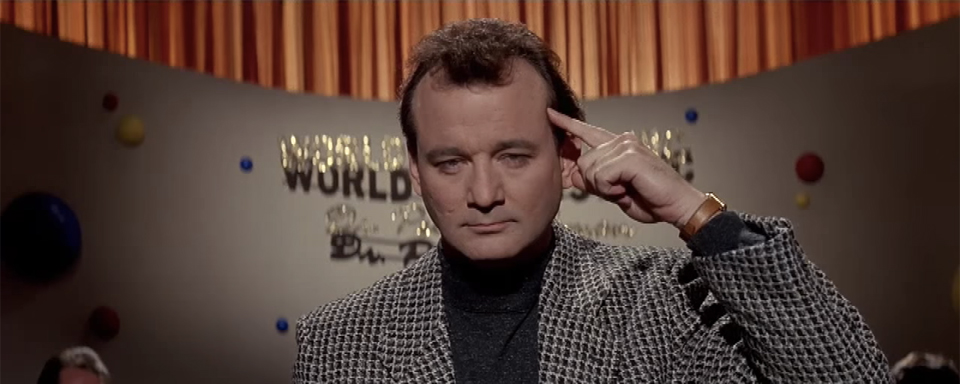 The people have spoken… The November People's Choice Award goes to Lauren Gorski for her short play, Living Conditions, presented as a staged reading at Monday Night PlayGround on November 20 at Berkeley Rep. Congratulations, Lauren!
Courtesy of Ms. Gorski, we're pleased to share the first two pages from the award-winning script. Enjoy!
LIVING CONDITIONS
by
Lauren Gorski
Character Breakdown
CLAIRE – Definitely Not Crazy – Female – 20s – 30s – Any Race
MIKE – Psychic – Male – Any Age – Any Race
BRUCE – Ghost – Male – 20s – 30s – Any Race
A living room.
Claire enters with Mike the Psychic.
CLAIRE
Thanks again for coming. I'm glad you could stop by on short notice.
MIKE
After Halloween the work slows down. People tend to focus more on turkey than on poltergeists.
CLAIRE
I hope you don't think I'm crazy. I mean, ghosts. Crazy, right? But I'm not–crazy exactly. I'm just curious. Like, is there a ghost, is there not a ghost? I don't know, you know? So I called.
MIKE
Lucky for you, I'm a professional at a reasonable rate. Now, Miss Hatfield–
CLAIRE
Claire.
MIKE
Claire. You said this room had the most activity.
CLAIRE
Yes. Flickering lights. My Hulu account suggesting NBC shows. And this chair, it moves. Just a few inches, so the back is flush with the carpet.
MIKE
Does that mean anything to you?
CLAIRE
We don't agree on decorating.
MIKE
We need to open up the channel for communication. If there is a spirit, this will help me know more.
CLAIRE
Here, I've got some sage, garlic, a ouija board, epsom salts, a crucifix, some pages from the Torah, because I didn't want to assume what you would need.
MIKE
All I need is a candle.
CLAIRE
Candle. Easy. I've got a candle. One second.
Claire leaves. Michael surveys the room. A GHOST enters. This is BRUCE. Mike looks towards Bruce, but can't quite see him. Bruce puts a finger to his lips. Claire enters, with a lit candle in a muffin.
CLAIRE
Would this work? All I had were birthday candles.
MIKE
That's fine. Hurry. Bring it here.
CLAIRE
Do you feel something?
Mike gets closer to Bruce, the ghost. Claire gets closer to Mike.
MIKE
Do you mind?
CLAIRE
Sorry.
Claire steps back, excited. Bruce moves around the room, trying to avoid Claire and Mike. When the game of Marco Polo becomes unbearable, the ghost blows out the candle.
CLAIRE
Oops, I've got that.
Claire exits. Bruce gets closer to Mike, almost in his face.
BRUCE
Dude. You've got to get out of here–
——-
Join us for the next Monday Night PlayGround on Monday, December 18, at Berkeley Rep and choose your own favorite. Click here for more info.