Inside the Solo Fest… An Interview with Ron Campbell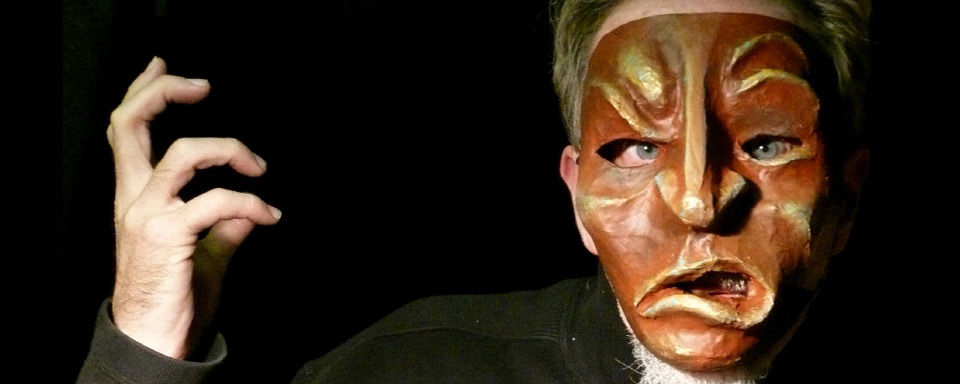 Inside the Solo Fest provides behind-the-scenes interviews with each of the featured artists in the 2nd annual PlayGround Solo Performance Festival, running through February 10 at Potrero Stage. Our first interview is with Ron Campbell, who performs his one-person show, HOW TO FAIL, this Sunday, January 27 at 7pm, and again on Sunday, February 3 at 7pm, and Sunday, February 10 at 7pm.
Ron Campbell is an actor, poet and Cirque du Soleil clown. Previous one-person shows include R. Buckminster Fuller, The History and Mystery of the Universe, The Thousandth Night, A Tale of Two Cities, The Dybbuk, Shylock, Beckett's Eh Joe, and The Boneman of Benares. Despite these successes, he is an expert on failure. More at https://www.soarfeat.org/home-page.html.
What's your show about?
It's about an hour.*
*Actually it's about accepting, embracing and celebrating failure as a viable option in a world where success hasn't really been much of a success. Along the way it stumbles upon issues of empathy, self-awareness, dysfunction, spirituality, clumsiness, aging and something I'm calling untelligence.
How would you describe your performance style?
For this show I have adopted a more personal voice and use my own name. "Ron" is a teacher at a Learning Annex-type seminar. "How To Fail" is part-stand up act, part-poetry reading, part-Ted talk, part-sermon. Everything you wanted to know about failing but failed to ask.
What can audiences expect with your show?
A bunch of wordplay. Some dad jokes. Pratfalls. Some true history. Some poetry. Housekeeping. A confession.
Why solo performance? What's special about this art form and how does it serve the work you do?
This is my 8th one-person show. They have all been vastly different in form, presentation and subject matter. But they all have something in common: self-reliance. I like the idea that no one is going to come on and bail me out. And the dance between the stage manager and the performer is different, more personal in a one-person show. Plus, I've been working in large ensembles and in the circus of late. The one-person show offers a control that those venues can't offer.
If you weren't doing solo performance, you'd be…
I'd be sailing.
Catch Ron Campbell in HOW TO FAIL, January 27, February 3 and February 10 at 7pm. For more information and tickets, visit http://playground-sf.org/solofest.