Festival Staged Readings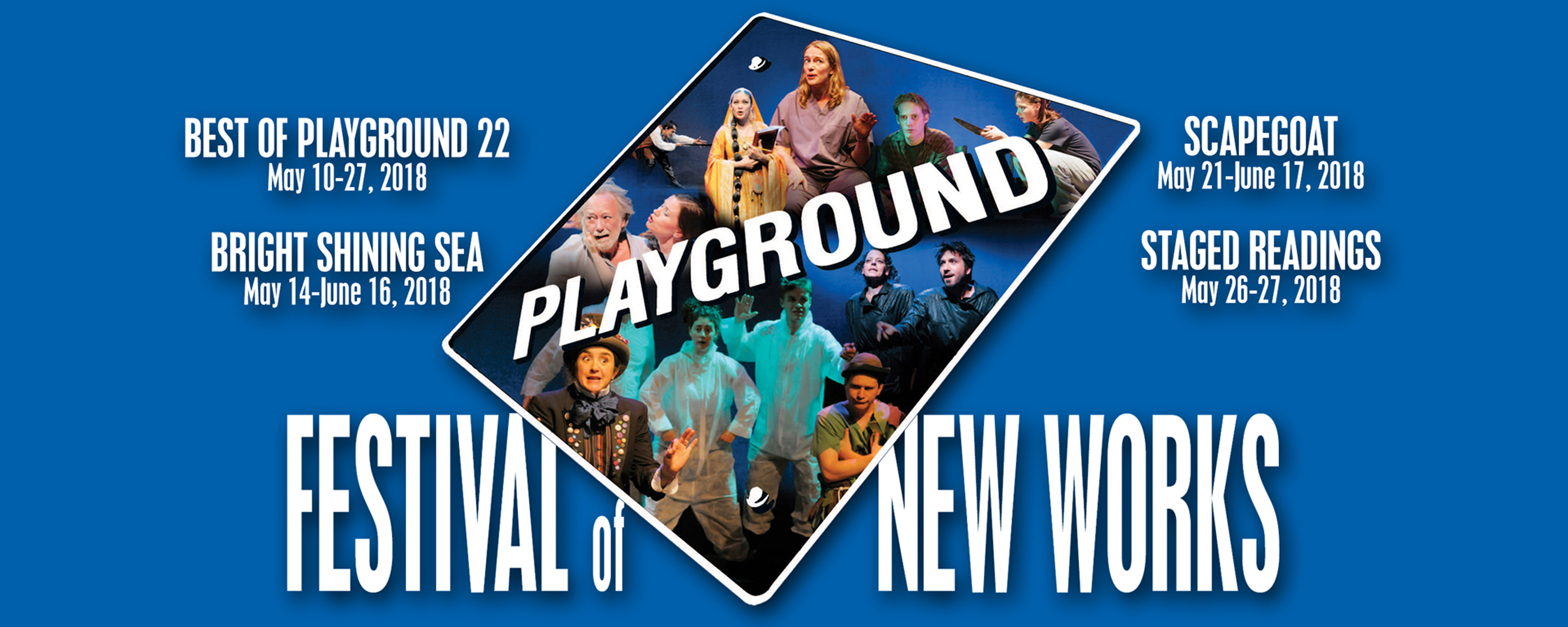 Festival Staged Readings
Four bold new works by Victoria Chong Der, Ruben Grijalva, Garret Jon Groenveld, and Genevieve Jessee.
May 26-27, 2018
Potrero Stage, 1695 18th Street (off Arkansas Street), San Francisco
For the complete Festival lineup, click here.
Join us for public staged readings of four bold new full-length plays in development by the Bay Area's best new writers and share feedback following each reading.
May 26, 1:00pm – Reading #1, The Diaspora Project by Genevieve Jessee
May 26, 4:00pm – Reading #2, Disbelief by Garret Jon Groenveld
May 27, 12:00pm – Reading #3, Echoes & Shadows by Victoria Chong Der
May 27, 3:00pm – Reading #4, Anna Considers Mars by Ruben Grijalva
Saturday, May 26 / 1pm
THE DIASPORA PROJECT by Genevieve Jessee
Directed by Lauren Spencer
The Diaspora Project seeks to explore threads of the African American experience through a series of ten-minute plays forming a single new full-length play, depicting the story of inextricable tradition, trauma and joy across continents and generations of various families. Featuring: Velina Brown*, Terrance Smith, Dezi Soley, and Jennifer Le Blanc*.
Saturday, May 26 / 4pm
DISBELIEF by Garret Jon Groenveld
Directed by Tracy Ward
Disbelief is a modern take on the classic Greek myth, the story of Apollo's gift to Cassandra, a request of unreasonable love made by a god and a person of faith who cannot comply with the demands faith puts upon them. It's also an exploration of power dynamics, not only between men and women but between believers and their gods. Any parallels between this play and a recent failed female presidential candidate are wholly intentional. Featuring: Nora el Samahy*, Aldo Billingslea*, Heather Gordon*, Ed Berkeley, and Joseph O'Malley*.
Saturday, May 27 / 12pm
ECHOES & SHADOWS by Victoria Chong Der
Directed by May Liang
Heroes are often born of the moment, filling a void and rising to the occasion. Meet Echo, our unlikely hero whose biggest struggle is filling out her dating profile and surviving her overbearing mother. When Echo finds new strength in standing up to the daily onslaught of misogyny, sexual harassment and abuse, she'll have to ask herself: is being a hero a matter of fate or choice? Featuring: Christine Jamlig*, Chelsea Bearce, Dean Koya, Kunal Prasad*, Jospeh O'Malley*, and Bonnie Akimoto*.
Saturday, May 27 / 3pm
ANNA CONSIDERS MARS by Ruben Grijalva
Directed by Rebecca Ennals
Anna Considers Mars takes us to the not-so-distant future, where human habitability on Earth is critically threatened by climate change, a fact obfuscated by the proliferation of vivid augmented reality. Anna competes for a slot in the first Mars colonization effort, where humankind hopes to start over with a new generation of Adams and Eves. Featuring: Melissa Ortiz*, Mary Baird*, Brendan Simon*, Dodds Delzell*, Carla Pantoja*, and Sean Garahan.